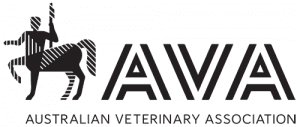 AUSTRALIA'S leading veterinary body has advocated an end to live sheep exports to the Middle East during the northern summer months and a 30 percent increase in onboard space for animals throughout the year.
The Australian Veterinary Association's submission to the Federal Government's McCarthy Review into northern summer shipments argues that voyages carrying live sheep to the Middle East during May to October cannot be recommended.
The peak veterinary body has concluded from its review of literature, past voyage reports and mortalities statistics that irrespective of stocking density, thermoregulatory physiology indicates sheep on live export voyages to the Middle East during May to October will remain susceptible to heat stress and die due to the expected extreme climatic conditions during this time.
The Federal Government review is being conducted by experienced live export veterinarian Dr Michael McCarthy, who is due to report on May 11. However, since the review was announced on April 10, calls to cease live exports and/or reduce vessel stocking densities have come from the Australian Labour Party, the Greens, numerous politicians, Animals Australia and RSPCA Australia.
The Australian Livestock Exporters Council and farmer bodies have supported improved standards and reporting transparency to improve animal welfare, while live sheep shipments to the Middle East continued with the approval of the Department of Agriculture and Water Resources.
Since the release last month of disturbing footage of over-heated sheep dead and dying in cramped conditions on the Awassi Express, the Department of Agriculture and Water Resources imposed new conditions on the vessel, including a stocking density reduction of 17.5pc. However, the AVA submission recommends that space allocation on live export ships be based on allometric principles and increased by at least 30pc for sheep that weigh 40-60kg. The typical sheep sent to the Middle East is an adult Merino wether in this weight range, the AVA said.
"This increase in space (k = 0.033) is the minimum amount needed to alleviate adverse welfare outcomes, and must be implemented across all body weights and all months of the year," the AVA said.
"Based on the available science on space allocation, sheep body temperature regulation, heat stress in sheep and the effect of climatic conditions on heat stress in sheep, space allocation for sheep being shipped to the Middle East must be increased by significantly more than 17pc at all times of the year."
AVA recommends new data collection system
In a suggestion to rule out vessel overloading, the AVA submission also recommends that trucks delivering sheep for export must be weighed dockside at embarkation, so total sheep weight can be allocated to total deck area.
"No more sheep should be loaded onto the ship when total space has been allocated."
The AVA also advocates the unprecedented measurement and collation of aggregated voyage data, including key animal welfare indicators, using up-to-date technologies such as blockchain, with that data being made available to scientists. This would mean future research is not only based on sheep mortalities, but also causes of morbidity during each voyage, the AVA said.
"Sheep must be individually identified with electronic ear tags to assist with data collection and for traceability."
The AVA submission said the primary guiding principle of the Australian Standards for the Export of Livestock (Version 2.3) 2011 and Australian Position Statement on the Export of Livestock (ASEL, 2011) states 'the health and welfare of animals is a primary consideration at all stages of the livestock export chain.'
"It is essential that the consideration of animal health and welfare and the associated requirements and regulations be science-based."
The AVA said importantly, animal welfare science relates to the physical and mental state of an animal and recognises the sentience of animals.
"Changes that are made should be based on ensuring the physical and mental welfare needs of exported animals throughout the entire journey, and not solely restricted to addressing mortalities."
Minister for Agriculture and Water Resources David Littleproud has said the McCarthy Review would be completed in time to make any recommended changes to the 2018 northern summer trade and will consider stocking density, bedding and animal waste management, ventilation and heat stress risk.
"It will also consider and evaluate the potential use of air conditioners, and conditions placed on recent voyages, which includes the independent observer paid employed by the Department of Agriculture," he said.
"The review will identify any improvements in how the current standards, known as the Australian Standards for Export of Livestock or ASEL, can be administered or executed.
"The review will also consider the number and skills of the crew in managing animal health and welfare, contingency planning and reporting," Mr Littleproud has said.
Welfare overrides all – Emanuel Exports
Emanuel Exports managing director Graham Daws said any reductions in loading capacity would have consequences.
"But it is very clear that welfare overrides all and this has always been the case and further hard decisions will be taken based on sound and scientific facts.
"We cannot allow another incident like 2017; it is totally unacceptable."
Mr Daws said there was a management plan for the 2017 summer period.
"However, circumstances arose and lack of information that created the cargo to be compromised in a matter of hours."
Exporters continue to warn that any change in northern summer trading should be guided by credible scientific evidence and any suspension would cause havoc for farmers selling to the live trade and in Arabian Gulf supply chains, especially leading up to the annual Eid al Adha festival. They say a suspension would also cause irrevocable damage to Australia's reputation in the region as a trusted trade partner.
Exporters also point to the ongoing review into ASEL, in which the AVA, RSPCA, livestock producer groups and the Australian Livestock Exporters' Council are participating, as the key forum to discuss long-term reforms for transport standards.
RSPCA welcomes the AVA's McCarthy Review sunbmission
RSPCA Australia welcomed the findings of the AVA scientific review and chief science and strategy officer Dr Bidda Jones said a 30pc increase in space allowance is the absolute minimum needed to prevent adverse animal welfare outcomes like those seen in recent footage.
"But in order to actually meet the objectives of current Australian standards as well as OIE standards, all animals must be able to easily access feed and water and adopt a normal lying posture at all times.
"To accomplish this, sheep need nearly 100pc more space than current stocking densities provide, meaning that each vessel needs to load half the number of sheep," she said.
"This premise is supported by more than 9 out of every 10 Australians, according to a recent independent poll commissioned by the RSPCA."
Click here to read the AVA submission.
Click here to read Graham Daws' description of the August 2017 Awassi Express voyage.