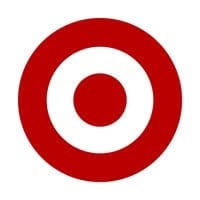 AUSTRALIA'S wool industry faces the prospect of more retail and fashion brands moving away from using wool from mulesed sheep, according to an exporter body leader.
Retailers Target and Kmart last week announced time-bound commitments to phase out mulesed wool.
Target said that by July 2023, 100 percent of wool used in its own Target-branded clothing and bedding will be either from farms certified under the Responsible Wool Standard or equivalent standard, from farms fully traceable and verified as non-mulesed, or from recycled wool materials. Kmart will be working to meet the same commitment by July 2024.
Australian Council of Wool Exporters and Processors president Matt Hand said he was not surprised about the Kmart and Target announcement.
Mr Hand said Australia is currently considered by processors, brands and retailers as "a mulesing country."
"The percentage of non-mulesed wool as a percentage of our total clip is not sufficient enough to remove that stigma.
"Historically, we've not handled it particularly well," he said.
"We failed to acknowledge the demand for non-mulesed wool as far back as 10-15 years ago, whereas other countries, New Zealand and South Africa in particular, managed to acknowledge it and move forward."
"If you go back 10 or 15 years, comparing the equivalent specification wool in Australia, New Zealand and South Africa, Australia was the pinnacle, particularly in terms of price, and then New Zealand and South Africa," Mr Hand said.
"Now it's quite the reverse, New Zealand and South African wool trades at a premium to Australian wool, and we are discounted.
"The only logical reason and it stares at us every day when we are trying to trade Australian wool, is the mulesing status."
Mr Hand said Australian wool from non-mulesed sheep is traded outside auctions at very significant premiums to "mulesed wool," and the real premium situation is not well-reflected in auction results.
He said the industry needed to do anything it can to avoid creating an environment where Australia becomes a secondary choice for wool.
"At the moment, we are really risking falling into a position where we are a second choice for overseas users, because of the mulesing status.
"I don't believe we have ever really had an environment where Australian wool growers have been getting clear marketing signals," Mr Hand said.
"We seem to continually told by people on the AWI board that this non-mulesed thing is just a load of rubbish and it's just not – it's a very real set of circumstances.
"It is absolutely the market environment that we are living in today and we've failed to acknowledge it 10 or 15 years ago," he said.
"It is absolutely holding the industry back, in terms of the value of our wool clip, and that in itself must have an impact at the wool grower level, because if the price and demand is held back because of our mulesing status, it's only logical that wool growers are going to look to do other things."
He said the unofficial "mulesing status" definition grows out of New Zealand having banned mulesing whereas most Australian Merinos are still mulesed.
"We've never managed to tip the scales, we've always been heavily weighted towards a mulesed clip, so that's why we are considered a mulesing country."
If there is no change to the Australian industry's mulesing status, he said: "Demand for Australian wool (from mulesed sheep) will continue to be sacrificed to other countries, because we have failed to meet the standards that most retailers today are expecting.
"And we don't get to choose whether it is right or wrong, we are just delivered the consumer consensus on it."
Mr Hand said non-mulesed wool prices also suffered because of Australia's 'mulesing' status.
"Absolutely, because non-mulesed orders go to other countries first, they bypass us entirely.
"So when you have a grower who has made the ethical decision to stop mulesing, he may be losing demand anyway because it (the order) didn't come here at all."
New South Wales wool broker Marty Moses said he had been told by exporters that Australia once set the price for wool for fine wool apparel.
"Now our Italian spinners are going everywhere but Australia to get their fill of fine apparel non-mulesed wool and then they come to Australia to fill up from our non-mulesed production."
Mr Moses believes Australian Wool innovation has avoided the welfare debate surrounding mulesing.
"And while there have been perceived attempts at funding research in the last 10 years, they have fallen short of resolving the problem.
"We have three new pain relief products that may still not cut the mustard (with consumers), when you've got companies saying we are still not accepting pain relief," he said.
Shoppers want kinder clothing – FOUR PAWS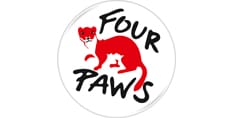 Head of Programmes for FOUR PAWS Australia Jessica Medcalf said more than two billion animals end up in fashion supply chains every year.
"Many of them endure pain, fear and stress due to cruel mutilation practices like mulesing, and inadequate living conditions for the sake of clothing.
"Right now, there is little in place to protect their welfare," she said.
"While we have a long way to go, it's wonderful to see the raft of Aussie brands starting to take steps towards prioritising animal welfare.
"It demonstrates that shoppers want kinder clothing, and that many brands are now listening," she said.
A 2019 YouGov opinion poll commissioned by FOUR PAWS Australia revealed that while only 55pc of Australians are aware of animal cruelty in the fashion industry, of those that did know, 93pc were concerned about the animals used within at least one fashion category.
Sustainability business expert for global brand powerhouse H&M group, Madelene Ericsson, said it is an exciting time for brands to take a stand on animal welfare.
"In fact, consumers are demanding it.
"Robust fashion policies aimed at reducing animal welfare risk and improving supply chain transparency, will result in real-world benefits for animals," she said.
"Brands who opt to only use fabrics or textiles which do not allow for cruel animal practices or treatment, while also striving for positive environmental and human welfare attributes, will be the brands who are better prepared for the ever-growing ethical fashion movement," she said.
FOUR PAWS Australia is engaging with brands directly to support the development of new and stronger animal welfare policies, while also advocating directly to shoppers about the truth behind some fabrics and the need to choose kindly.
"We can all make a difference to the lives of millions of animals affected by the fashion trade, simply by making kinder and more informed choices. By wearing clothes that match our values, we can be the change that they need," Ms Medcalf said.
To date, almost 50,000 people have shown their support for FOUR PAWS fashion campaigns this year. The FOUR PAWS Wear it Kind campaign, invites people to voice their concern about specific animal welfare issues and to pledge to Wear it Kind.
In August this year, the David Jones and Country Road Group – including the Witchery and Politix brands — became the first major Australian fashion retailer to announce a time-bound commitment to sourcing non-mulesed/ceased-mulesed wool. They have committed to using only fleece from flocks verified as from non-mulesed (NM) sheep, or as having ceased mulesing, in its pure wool products sold in stores by winter 2021. By winter 2023 all wool-rich products sold in its stores would only use verified NM or CM-declared wool.
AWI director candidates call for change
Some candidates in the 2019 AWI director election believe there is room for improvement in the levy-funded bodies wool marketing strategy by differentiating Australian wool. Candidates Phil Holmes, Janelle Hocking Edwards and Noel Henderson believe AWI should create a sustainability road map for wool producers.
"Wool producers need this kind of support in an ever increasingly complex world, in which markets are becoming more and more fragmented and getting your message out there is challenging, to say the least." Read more here.