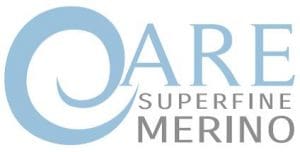 AUSTRALIA'S superfine wool growers are for the first time being offered contract premiums for non-mulesed traditional-style wool of up to 400c/kg-plus clean above current market indicators.
In May this year, Elders released the Care Superfine Merino 'Growers Call' contract, targeting traditional-type 15-16.5 micron wool from only non-mulesed sheep.
The Care contract was then followed last month by the release of New England Wool's new 'Bring Back the Premium' contract for 17-19 micron wool with premiums for wool from sheep mulesed with pain relief, which also for the first time included a 4 percent premium for wool from accredited SustainaWOOL Green properties where mulesing has never occurred or has ceased.
The confluence of the two contracts ultimately servicing Italian processors represents an important development in competition for traditional superfine growers and for those producing non-mulesed wool. It means some non-mulesed wool types are now valued at 400-550c/kg a clean above market indicators.
Click here to get the latest Sheep Central story links sent to your email inbox.
Elders district wool manager David Mahilraj confirmed the prices being offered under the Care contract represented a premium of up to 400c/kg clean above ruling auction market indicators for wool of comparable quality and micron.
"They are looking for wool with that high quality Saxon-type crimping – 74s/80s spinning count." Mr Mahilraj said.
The Care Superfine Merino contract wool is being sourced for Elders' client AAFT Pty Ltd and is destined for luxury Italian clothing manufacturer Loro Piana, part of the LVMH Group.
New South Wales-based AAFT is owned by Paul Vallely, who last year managed the 'Future for Traditional Superfine' project for the Australian Superfine Wool Growers Association.
Mr Vallely said it is perhaps the first time for some time there is "real competition" for traditional superfine wool.
"Our contract is the first time there has been a very clear, real premium for unmulesed wool."
New England Wool offers 4pc premium for non-mulesed wool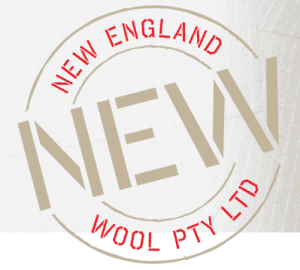 New England Wool's new July-December 2017 'Bring Back the Premium' contract for Italian owners Reda and Vitale Barberis Canonico is seeking traditional superfine wool from 15.8-19 micron wool from growers mulesing with pain relief and no mulesing.
NEW managing director Andrew Blanch said its Reda and Barberis contracts have always offered premiums for non-mulesed wool, but under the latest version of NEW's SustainaWOOL Integrity Scheme accredited 'green' properties – where mulesing has never occurred or has ceased – can be paid a 4pc premium above listed contract prices.
NEW said its 2016-17 'Bring Back the Premium' contracts have been very successful and premiums of 5-20pc above the physical market were achieved for some growers who entered the contracts.
Growers supplying the Care contract are required to sign a declaration verifying that all wool they are selling under the contract has been shorn from sheep that have not been mulesed in any way. Wool from clips where mulesing is being phased out ie. ceased mulesing, can be accepted, providing no wool is included from sheep that have been mulesed.
The Care contract specifies 'traditional superfine' types visually 74s/80s count and of best topmaking style with a curvature above 80deg/mm on laserscan or 90deg/mm on OFDA. The target average fibre diameter is 15-16.5 microns although lines up to 17 microns will be considered. The wool must have a staple length of 70-85mm and be even in length, with a maximum co-efficient of variation of length of 18 percent. Staple strength should be minimum of 39 Newtons/kilotex, with the lowest 25pc not less than 25N/kt.
The contract price being offered to growers is 300c/kg clean above the AWEX Premium & Discount Report (P&D's) and AWEX acquired quotes for 15 to 16 micron.
"It also includes an AWEX 42 Newton/kilotex tensile strength premium as well, which currently is about 100 cents.
"If it is over 39N/kt you are getting paid a premium of 400 cents, which includes the non-mulsed growers' call premium and a 100 cent tensile strength premium."
Mr Mahilraj said this meant 16 micron wool meeting the Care contract's quality, count, style, length and tensile strength type criteria is valued at around 2630c/kg clean. Care Superfine Merino recently paid up to 2602c/kg clean for four lines from the Victorian 'Brooksdale' clip. The top price was paid for a well-classed line of 16.3 micron traditional superfine wool, with the average price paid for the four lines being 2586c/kg clean, about 20pc more than the market indicator price for that micron.
Mr Mahilraj said Loro Piana is "definitely interested" in an ongoing purchasing venture.
"So they haven't given us set volumes," Mr Mahilraj said.
The reaction from wool growers has been "very positive", he said.
"Loro Piana is a household name and it is also part of the Louis Vuitton group (LVMH).
"The traceability is what is exciting people; being able to know their wool is going into high-end quality garments."
Mr Mahilraj said Elders is not taking a stance on mulesing in sourcing the wool.
"Care Superfine Merino are looking for a non-mulesed article and they are paying a premium for it."
Mr Vallely said he was trying to give the industry viability by injecting premiums.
"This is all about bringing about competition."
Wool market analyst Chris Wilcox said he hoped that competition for unmulesed wool would eventually extend into the broader Merino microns.
Click here for the Care Superfine Merino contract details
Click here for the NEW Bring Back the Premium contract details.