AUSTRALIAN lamb producers are struggling to get any medium or long-term price guides beyond current grid and saleyard values, with recent short-term price contracts being extremely short-lived in the oversupplied market.
So is now the time to look at industry discussions and support for a forward or futures market mechanism for lamb and sheep meat generally?
After reading recent industry comments on price discovery, Southern Aurora Markets partner Michael Avery thinks so.
"The mechanisms are there to create a forward market.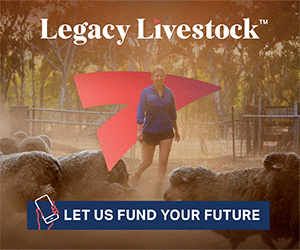 "It only needs the support of Meat & Livestock Australia and processors and an index contract could be up and trading," he said.
"There is a National Trade Lamb Indicator contract on the Riemann platform.
"If that isn't suitable I am sure that a discussion between the pipeline participants could solve this easily," Mr Avery said.
"Amending the contract specs, if need be, with ASIC would be relatively simple.
"All the historical data is there for participants the only thing missing is the initiative and desire of the industry to solve the problem," he said.
Mr Avery said the Riemann lamb contract had not seen any trading activity in the 6-7 years it had been available, with no support from producers or processors.
Establishment of a beef contract based on the Eastern Young Cattle Indicator has also been discussed, but processors believed the EYCI was not a suitable basis and it also had not received any support, he said.
Nutrien AgriSolution's national livestock director Mark Barton said he has always believed a futures contract for lamb would make a lot of sense and there was value in revisiting the subject.
"We should have been looking for forward price indications when the price was high."
He said there would be support or 'liquidity" available from the producer side for a futures contract, but the current issue in the oversupplied lamb market was whether there would be support from processors.
"That's been the case in the past."
Mr Barton said a futures market would help lamb producers maintain a margin above cost of production and give them the confidence to continue to invest in rams that improve lamb quality.