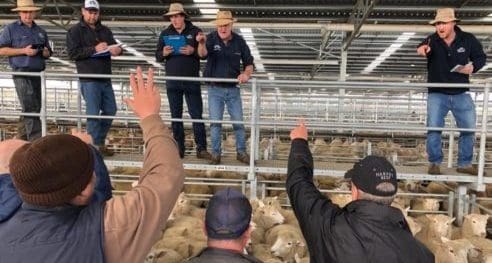 A QUICKLY-FILLED forward price lamb contract issued by Thomas Foods International this week was an indication of what it would take for producers to commit lambs to processors in the current market climate.
TFI was reluctant to talk about the new season lamb contract or release its details, but The Weekly Times reported the offers for 20-34 kg cwt crossbred lambs for late October-November delivery at its lamb plants as varying from 500-560c/kg cwt with Merinos 30 cents lower.
It is believed the contract was floated to generate numbers as TFI's Lobethal plant came back on line and for Tamworth after a coming maintenance period was finished.
TFI national smallstock manager Paul Leonard said all the company's lamb contracts are closed and he didn't agree there was currently a need for processors to put out forward contracts to give producers an incentive to feed lambs.
"Perhaps later in the year there will be a requirement to inventory people to feed lambs to come out February onwards," he said.
"I think the suckers will run up until that time."
Mr Leonard said the key with the price of grain etcetera will be for people to buy the store lambs responsibly.
"That's where a margin can be created."
RMA Network chief executive Chris Howie also today made the point that it was important to focus on the margins possible on the current store lamb buy values, rather than focussing on price.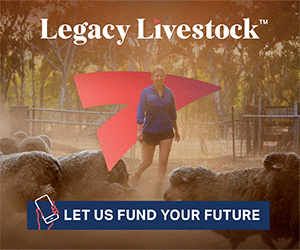 "The key focus for me is focus on a grass or stubble finish, the grain price is too high for us to make any margin with grain at all.
"We've got to stop talking about price, let's start talking about margin."
Mr Howie said he was hearing there is a lack of confidence among prospective buyers of cattle and sheep. He said the potential buyers are listening to the media talking about El Nino and had little visibility of what stock would be worth going forward.
"So many people are saying: no, we sitting on our hands, we've got a crop in, we will just finish the crop off.
"So I think at some point of time we are going to have get a little bit of a price discovery (for lambs) or some form of target out there," he said.
"If I knew there would be 500c/kg out there in December, I think you could convince some people to buy some lambs.
"All they are looking at is the price where it is and everyone is fixated on today's prices, not what it might be in two, three or four months' time."
Elders livestock manager at Bendigo Nigel Starick although traders aiming for a $20-$30 a head margin on lambs were already buying stores, but traditionally this would not start in earnest until later in the season.
He said traders and agents would like to see forward contracts to give confidence to buying, but the probability was that processors would rely on direct consignments and saleyard purchases this year.