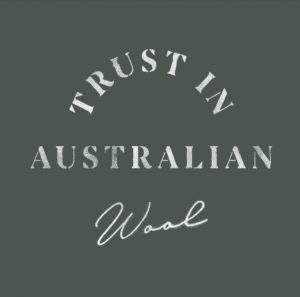 PEAK wool grower body WoolProducers Australia will launch a 'Trust in Australian Wool' campaign on 18 March complete with its own handbook, interactive website, and links to other sites and resources.
WPA this week sent out invitations to the hour-long launch from 7pm AEDT with a statement from president Ed Storey that "everyone knows that Australia produces the best quality wool in the world."
"With increasing demand from supply chains and customers in recent years for increased transparency relating to provenance and production of products, such as wool, it's now time to share the story of Australian wool with them.
"There has been an emergence of closed supply chains and third party certification schemes to meet these consumer demands, while these systems have their place, most of the requirements are already being fulfilled by Australian wool growers on a business as usual basis – the challenge is getting this message to our customers," the statement said.
WPA said it had developed the campaign with Animal Health Australia and experts from across the Australian wool industry. It is hoping the campaign will engage and educate many downstream consumers while fostering trust in Australian wool.
The campaign is supported by a handbook that will be used to share the story with downstream consumers, an interactive website that will contain key information and links to external industry websites and resources that support consumers' 'Trust In Australian Wool'. The campaign will also be promoted on the social media platforms Facebook, Twitter and Instagram.
WPA said the 'Trust In Australian Wool' resources will help support all industry members in promoting the story of Australian wool for many years to come.
Speakers at the launch will include Mr Storey, WPA chief executive officer Jo Hall and Kathleen Plowman from Animal Health Australia.
Charles Sturt University's Professor Bruce Allworth will present on the purpose, development, and themes of the Sheep Sustainability Framework.
Livestock Logic's Dr Andrew Whale will provide a sheep veterinarians perspective on sheep welfare standards and guidelines, biosecurity and disease control and grower level innovation, adoption and extension programmes.
AWEX SustainaWOOL program manager Dr Paul Swan will provide an overview of Australian wool handling and assurance systems. There will also be opportunity for a short question and answer session following each presentation.
Registration for the launch is essential and can be done via the following links: