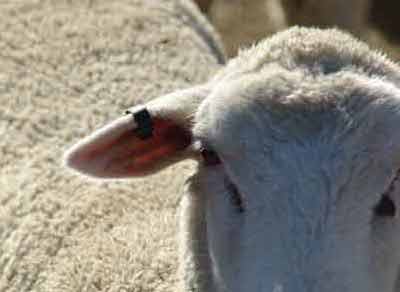 WoolProducers Australia is calling on the federal, state and territory governments to act quickly on traceability for the sheep industry.
The increased threat to Australia from Foot & Mouth Disease, after recent detection in Bali, has prompted many commentators to call for the immediate application of mandatory electronic identification for sheep.
However WoolProducers says EIDs are only part of a solution for enhanced traceability in sheep.
WoolProducers president Ed Storey said while trials indicated that EIDs delivered quicker tracing of livestock movements, which is critical for any Emergency Animal Disease incursion response, these tags would only be effective if the underpinning systems were robust and nationally harmonised.
"Unless the state governments, under whose remit traceability falls, come together quickly to agree to determine and adhere to guaranteed nationally harmonised business rules, then the mandatory application of EIDs is pointless," Mr Storey said.
"The first step in the sheep traceability reform is to agree to these rules and how they will be implemented consistently," he said.
In a statement, WoolProducers said it was supportive of a fully integrated national traceability system which meets the National Traceability Performance Standards, and has policy to accept the implementation of individual digital/electronic identification of livestock only when the following system enhancements have been implemented:
The establishment of a nationally harmonised traceability system that operates according to nationally consistent business rules
Investment into a database capable of handling all farmed FMD susceptible livestock species
The creation of an equitable funding arrangement for both the establishment and ongoing maintenance of an enhanced system.
Mr Storey said, "We also understand that the mandatory use of EIDs will come with a significant cost – particularly to producers – however these costs are minimal when compared to a significant EAD incursion."
"It must be recognised by government and the general public, that loss of market access for Australian livestock products including wool and meat due to a disease outbreak will be devastating not just to industry, but to the entire Australian economy.
"It is therefore essential that appropriate cost sharing arrangements for the establishment and maintenance of such a system is agreed to by industry and government," Mr Storey said.
Source: WoolProducers