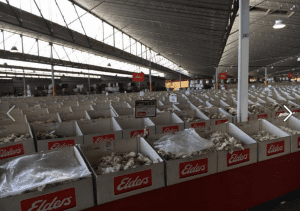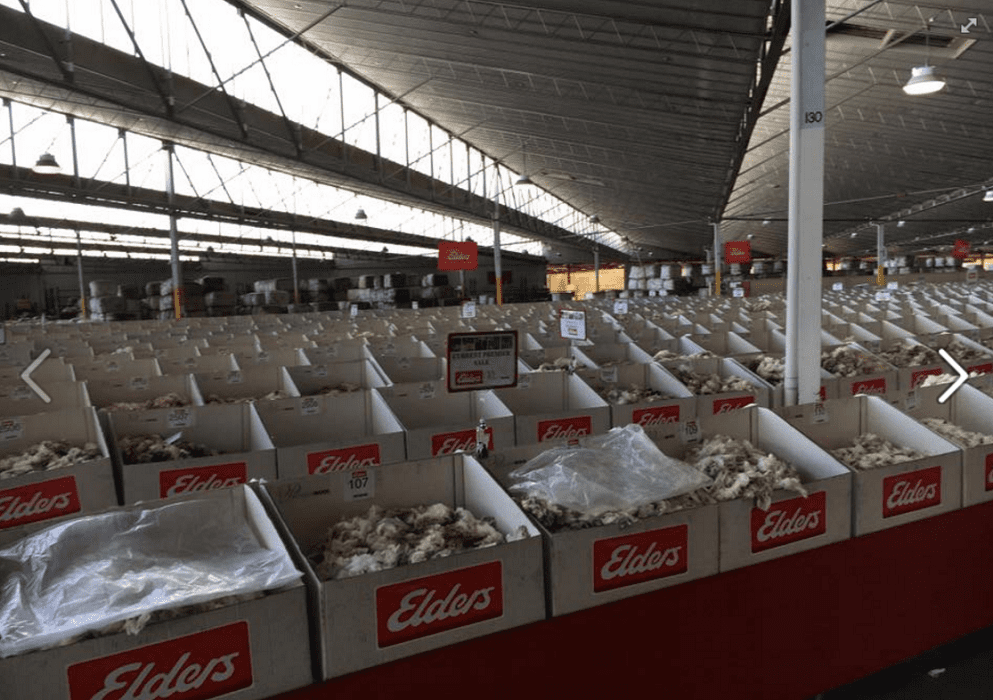 INCREASED demand for 19 micron and finer wool types in a small offering helped lift the AWEX benchmark Eastern Market Indicator 10 cents back to 1300 c/kg clean this week.
AWEX senior market analyst Lionel Plunkett said delayed shearing due to widespread wet weather as well as a public holiday in three states contributed to a small national total of 27,627 bales this week. Brokers passed in 5.4 percent of the 36,849-bale offering with the $A-US exchange rat at US76 cents and the EMI in US dollar terms down 5 cents to US988 cents.
"It was the smallest total for a sale in the July-to-December period for three years," Mr Plunkett said.
"After eking out a 3-cent increase last week there was further recovery at this sale, lifting the AWEX-EMI to a 10 cent gain and closing the week back at 1300 cents.
"Despite the overall rise in the key barometer, at the individual micron levels there were mixed results," Mr Plunkett said.
He said the southern market in Melbourne had paused for sales on the previous Thursday, when there was a sharp jump in the other regions, so had significant ground to catch and finished well ahead of the other centres.
"Gain were in the 15 to 30 cent range and were mainly concentrated in the finer microns.
"Sydney closed around 10 cents higher, while Fremantle was as much as 20 cent lower for their broader microns," Mr Plunkett said.
"The focus continued to be on the stylish 40nkt types although lower spec types also enjoyed increased during the series."
Merino skirtings found good support for the finer ranges – 16/17/18 microns – which rose 20 cents, while the broader types remained steady.
He said the comeback types – 25/26 microns – lost ground, but other micron crossbred wools remained largely unchanged. Merino cardings managed to firm slightly for the week.
Another small offering of just over 33,000 bales will be offered next week, including a 3-day Melbourne sale which hosts an NZ catalogue on Tuesday.
Demand spike and low quantity help prices
The Australian Wool Innovation market report said an unseasonal lack of quantity due to adverse weather conditions, combined with a spike in demand for prompt to near-shipment has led to the evener pricing.
"China remains a key ingredient to that demand, but renewed interest from a very positive European sector has seen competition increase markedly for the better wools in particular.
"Most affected are the wools 19 micron and finer," AWI said.
Click here for the latest AWEX Micron Price Guides.
Sources: AWEX, AWI.