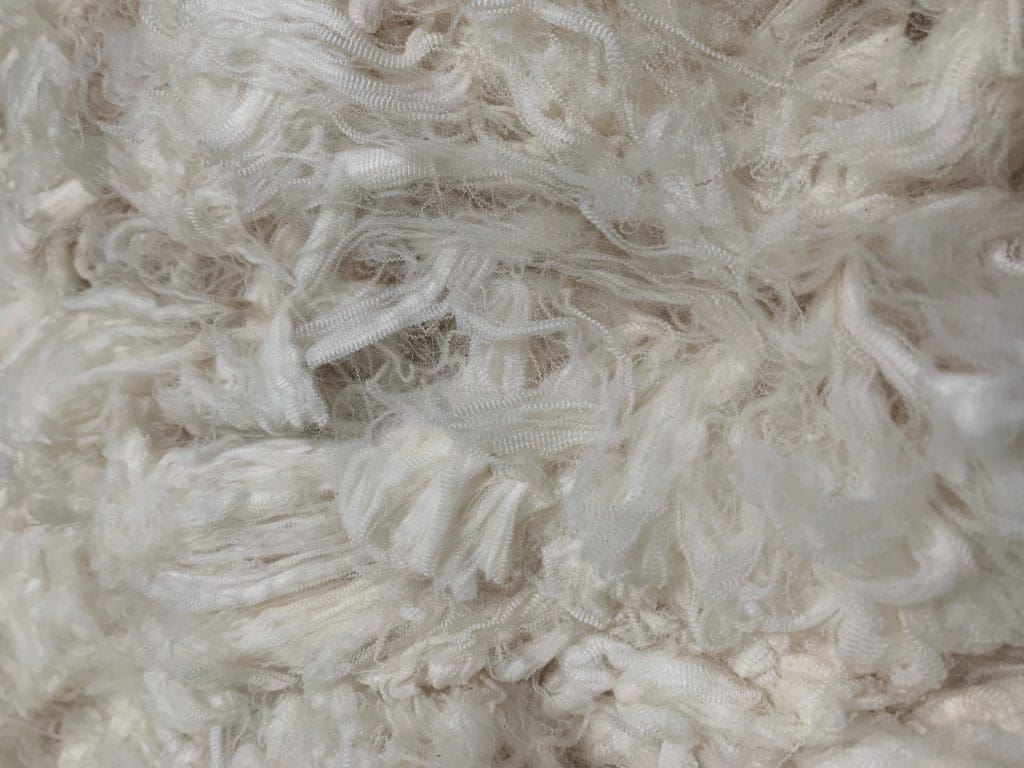 IMPROVED buyer interest on the second day of wool auctions this week helped the market's price benchmark hold ground this week.
The national offering was very similar to the previous week, with 36,507 bales available to the trade, only 28 fewer bales than last week, and brokers passed in 10.2 percent.
AWEX senior market analyst Lionel Plunkett said the Australian Merino fleece wool market had another down and up week, for a net result of very little change.
"On the first day of selling the individual Micron Price Guides (MPGs) across the country fell by between 1 and 44 cents.
"The only exception was the 18 micron MPG in the west, which managed a 1-cent increase," he said.
"The AWEX Eastern Market Indicator (EMI) dropped by 17 cents for the day.
"The final hour of selling in the west (selling last), showed signs of improvement, improving buyer confidence for the second day."
Mr Plunkett said the increased buyer sentiment carried into the second day, pushing prices higher.
"The MPGs across all microns in all centres, recorded positive movements of between 2 and 48 cents.
"These increases helped to push the EMI up by 11 cents for the day," he said.
The EMI recorded an overall loss of 6 cents for the series, equating to a marginal 0.5pc reduction.
"Due to the further strengthening of the Australian dollar, when viewed in US dollar terms, the loss was even more marginal, a US2-cent fall or a 0.2pc drop,' Mr Plunkett said.
He said the crossbred sector again did not perform as well as the Merinos.
"Substantial losses in the 26 micron MPG in the north (down 45 cents or a 6pc fall) and the 32 micron MPG in the south (down 22 cents or an 8pc fall), were a contributing factor to the overall drop of the EMI."
After the relaxing of some COVID restrictions this week, daily auction room lot limits have reverted to pre-COVID levels. This has meant that more wool can be offered over each day, as a result the national offering for the following sale has increased, Mr Plunkett said.
In the second last sale before the annual Christmas recess, there are currently 41,827 bales on offer nationally.
AuctionsPlus Wool sells 250 bales
The AuctionsPlus online offer board sold 250 bales this week. The top priced lot was a 16 micron line of AAASUP Merino fleece that sold for 1450c/kg greasy or 2161c/kg clean. The lot had an average staple length of 83mm, with 2 percent vegetable matter. It was branded "Brooksdale/F" and offered by Elders Ltd, Victoria. AuctionsPlus also sold 86 bales of 19 micron wool to a top of 985c/kg greasy, or 1343c/kg clean.
Click here to see the latest AWEX Micron Price Guides.
Source: AWEX.