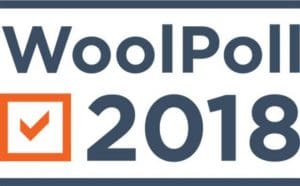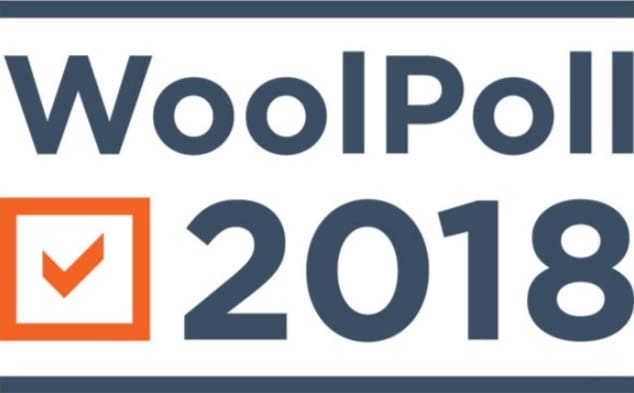 AUSTRALIA'S wool grower bodies are seeking a full review of, and changes to, the triennial WoolPoll process that determines the compulsory levy that growers pay to fund industry research, development and marketing campaigns.
The Australian Wool Growers Association is proposing a number of changes to WoolPoll and the nation's peak wool grower body, WoolProducers Australia, is also seeking a review of the entire WoolPoll process, including the regulations under which it operates.
AWGA this week maintained its position that WoolPoll vote counting should be conducted with scrutineers independent of Australian Wool Innovation and its returning officer Link Market Services.
The 2018 WoolPoll result that growers would be levied 1.5 percent of their gross clip proceeds to fund AWI from 2019-22, was announced last Friday, one week earlier than scheduled. However, controversy erupted when AWGA asked for scrutineers to be appointed for a recount after AWI announced there was no clear result before preferences were counted, and a claim of ambiguity in WoolPoll regulations was suggested in an AWI email.
AWI currently oversees WoolPoll, contracting as its returning officer, Link Market Services, to conduct the ballot. Under its enabling legislation, the Wool Services Privatisation Act 2000, AWI is required to conduct an independent poll of levy payers every three years. In accordance with the Wool Services Privatisation (Wool Levy Poll) Regulations 2003, AWI engaged Link Market Services to manage the WoolPoll 2018 vote.
2018 ballot prompts change suggestions
However, a number of proposed changes to the WoolPoll process are expected to be discussed by WoolPoll Panel members at an initial post-ballot review meeting this Thursday 22 November.
The changes include that the WoolPoll ballot be conducted every five years, as recommended by the recent independent performance and governance review of AWI, but that it be aligned with a five-year strategic plan process, and consistent with Meat & Livestock Australia planning timelines.
AWGA concerns also include the levy option selection process controlled by AWI, the release of progressive WoolPoll voting data to AWI and to the 2018 WoolPoll Panel, and a recent AWI claim of ambiguity in regulations, which lead to the AWGA call for scrutineers to oversee a recount.
AWGA and other grower bodies have also had concerns about AWI's ability to disallow certain options from the WoolPoll levy range; including rejection of a 1 percent option for the last two years, despite requests for its inclusion by grower bodies. The bodies have also sought greater grower consultation into the levy expenditure split, currently divided 60:40 since , to wool marketing (60pc), and research and development (40pc).
The leaking of two 2018 levy options – 1.5pc and 2pc – by AWI chief executive officer Stuart McCullough and then chairman Wal Merriman, before their formal release to AWI shareholders, and the accuracy of AWI's wool production and price assumptions circulated to support its preferred levy option of 2pc, has also been queried by AWGA and WPA.
AWGA director Martin Oppenheimer said the many issues with WoolPoll, and the significant amount of taxpayer funds the Federal Government provided to AWI, meant that independent scrutineers should be appointed for the poll vote count. The cost would be minimal compared to the overall cost of conducting Woolpoll, he said.
"It should conducted by an independent process."
Mr Oppenheimer said AWGA's request last week for scrutineers to be appointed for a WoolPoll 2018 recount was dropped after its panel representative was comfortable the count would be conducted appropriately by Link. However, he said AWGA reserved the right to seek scrutineers for future WoolPolls.
"It's an issue we believe the WoolPoll Panel will take as advice for the next WoolPoll and we believe it should be part of the process anyway.
"The issue is we have no idea as to the conduct of the poll, apart from Link Market Services good name."
He said with trust in AWI "in short supply at the moment" and following the recent Ernst&Young review of AWI's performance and governance, there is a great deal of scepticism as far as corporate behaviour is concerned.