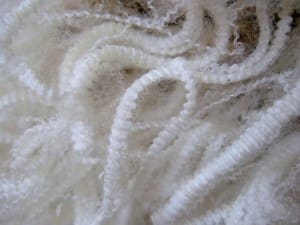 SELECTED wool growers, agri-business and finance sector representatives will discuss the funding and ownership of the proposed online Wool Exchange Portal at a workshop in Sydney on March 2.
Australian Wool Innovation has invited about 50 people, or their nominees, to the facilitated workshop to discuss the ownership, financing and function of the WEP, as proposed in the final report of the AWI Wool Selling Systems Review.
Prospective workshop participants were told AWI had funded the review "to find potential for new opportunities and efficiencies in a system that has not significantly changed since the digital age in which we now live."
The WSSR final report said the WEP would be a central point for information on alternative live selling and buying options, providing the tools to make meaningful comparisons. The 68-page report, now available on wool.com/wssr includes a number of significant findings or recommendations including the need for:
cost savings associated with a merger of the Australian Wool Testing Authority (AWTA) and Australian Wool Exchange (AWEX),
greater transparency of all selling costs,
the potential for a tax-equivalent R&D investment to be made by AWTA given it's current tax-free status
potential problems with the current commission buying arrangements in the auction system,
a differentiated approach not necessarily requiring sample display of all wool and making greater use, where appropriate, of sale by description.
The WSSR panel also believes a steering committee of industry stakeholders, including AWI, AWTA, AWEX, wool exporters and brokers will be needed to further develop the WEP concept. However, brokers and exporters have not been invited to the March 2 workshop.
The workshop will be held at the Cliftons Conference Centre, Level 13, 60 Margaret Street, Sydney. AWI is paying for return economy class flights for workshop participants from their closest airport to Sydney, plus accommodation in Sydney if flight schedules preclude same day travel.