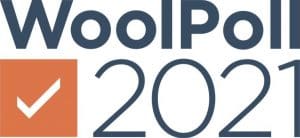 PEAK wool grower body WoolProducers Australia is urging growers to vote to maintain the current 1.5 percent levy in this year's WoolPoll.
WoolProducers president Ed Storey said according to the WoolPoll voter information memorandum released today, AWI has forecast reserves of $106.2 million to 30 June 2021.
"This does not align with the narrative that AWI needs more money to conduct basic research, development and marketing," he said.
WoolPoll is a triennial vote undertaken by eligible wool growers to determine the percentage of their wool cheque that goes towards research, development and marketing, as administered by AWI. Levy payers will vote for either a levy of zero, 1pc, 1.5pc, 2pc or 2.5pc this year.
With WoolPoll voting opening on 13 September and the VIM available online from today, WoolProducers is calling on eligible levy payers to consider all of the information in the memorandum before determining their vote.
In last year's WoolPoll review, the Department of Agriculture Water and the Environment recommended AWI pursue amendments to the Wool Services Privatisation (Wool Levy Poll) Regulations 2003 requiring AWI to provide its recommendation of a particular levy rate to growers separate from the Voter Information Memorandum in a standalone document, but included in the voting pack. On 16 July it was announced the AWI added a 2.5pc option on the WoolPoll ballot and on 19 July the body said it would recommend a 2pc levy to growers.
However, despite the standalone document requirement, AWI was able to insert its assessments in the VIM as to how its activities on traceability, marketing, processing innovation and education, consultation and sheep production would be "reduced dramatically", unchanged or increased  depending on the levy percentage decided.
WoolProducers said it had carefully considered the information provided in the VIM and determined that 1.5pc is an adequate rate for AWI to conduct their operations.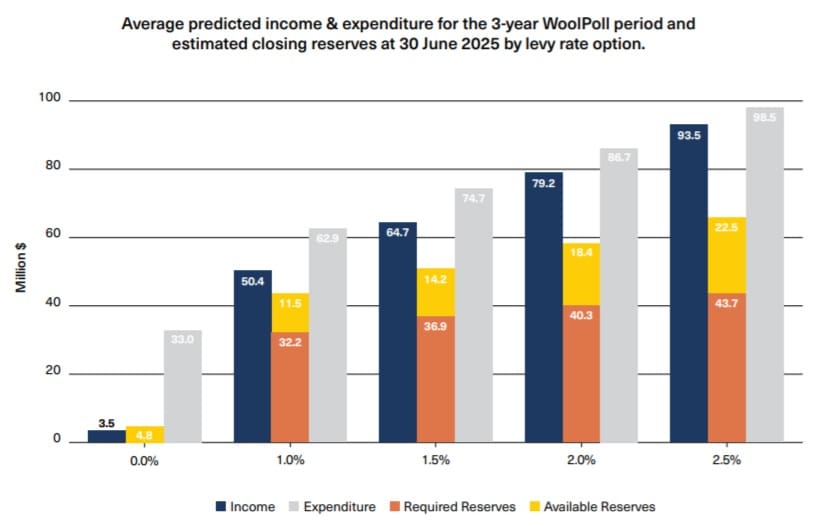 WPA said AWI has claimed it needed an increase in levy to fund research and development for a flystrike vaccine, lobby the European Union for fair labelling laws for wool, continue shearer and wool handler training, and increase wool's use and marketing campaigns for the Northern Hemisphere.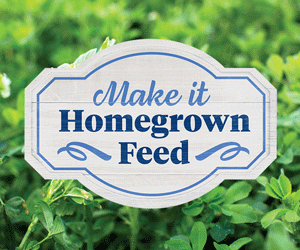 "WoolProducers believes that these should be standard activities for AWI and if they need 2pc to conduct these functions, you would have to question what they are doing with 1.5pc that they currently receive?" Mr Storey asked.
"In light of the information in the VIM, AWI simply have not made a strong enough case for WoolProducers to support a levy increase," he said.
WoolProducers said it understood the wool industry, like other industries, has experienced external shocks from the COVID pandemic; however, the healthy reserves that AWI continue to hold coupled with the fact that the $35million discretionary reserve was not utilised in this time, demonstrated prudent management by AWI.
"The 1.5pc levy rate option recommended by WoolProducers is not a negative or protest recommendation, it reflects that 1.5pc was an adequate amount of levy to be paid by wool growers that has enabled AWI to continue to operate.
"Again, considering the VIM, which outlines numerous key achievements of AWI over the last three years, this was achievable with 1.5pc, WoolProducers therefore believes that 1.5pc is appropriate going forward, particularly in light of forecast increased production," Mr Storey said.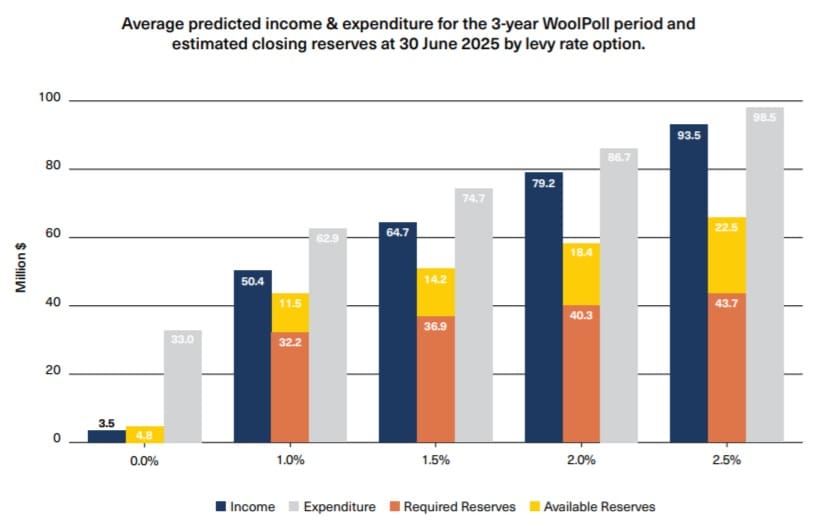 Australian Wool Growers Association president Rob McBride said the body was also recommending growers vote for 1.5pc in the WoolPoll ballot.
"We reduced the levy to 1.5pc because we wanted value and we had got nothing out of AWI in the previous three year period, so why give them extra money when they are not getting results?
"We want to see change on the board, get some fresh faces on."
WoolProducers asked those growers who are disgruntled with AWI and are considering voting for a cut in the levy, that they need to consider the value of research, development and marketing for the longevity of the industry and vote 1.5pc.
"If you want to change the direction of AWI, make sure you are a registered shareholder and make your vote count in the upcoming AWI director elections to vote for change." Mr Storey said.