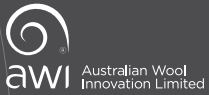 AUSTRALIAN Wool Innovation's Wool Exchange Portal working group will decide next Monday if the industry should pursue creation of the online marketing platform.
WEP working group chairman Will Wilson confirmed the group's members would decide at a meeting in Sydney on Monday whether to recommend AWI pursue the Wool Selling System's Review recommendation to establish a WEP.
"We just want to make sure we've got consensus one way or the other and at this stage it is certainly unclear, but everyone knows that we've got a bit of a timetable that we've got to meet.
"The meeting will be where all that's decided."
In July this year the AWI board asked the working group to provide it with "a clear yes or no decision" on a Wool Exchange Portal by the AWI's 2016 annual general meeting on November 18.
Mr Wilson said the reason there has been nothing to say to anyone about the committee's deliberations "is that everything we've been talking about is known by the industry."
"It is just really detailing what was in the final report of the Wool Selling Systems Review.
"We're just deciding whether there is industry support to move to the next stage, which is to start looking at designing and building a Wool Exchange Portal."
WEP group has added 'flesh to the bone'
Mr Wilson said the committee had worked to "really add some flesh to the bone" of the WSSR's WEP recommendation. He said AWI board did give the working group the option of taking extra time if needed to come to a consensus on a "go or no go" decision on the WEP.
"But whilst I don't know what it (the decision) will be … you can be assured that there will be some sort of announcement at the AGM."
WEP working group executive officer Mark Rodda said after the meeting on Monday, a "go or no go" recommendation will be made to the AWI board to be considered by directors on November 17 before the AGM.
"My impression is that they will consider the committee's recommendation on the 17th and say something on the 18th – that's the timing of it.
"Our role is to give them a 'go or no go' decision based on whether there is merit on a WEP being set up or formed."
Mr Rodda said the 14-member committee had been very productive. He said he has never seen a committee of growers, brokers, exporters, warehouse people, independents be more productive and forward-thinking.
"The realisation that something needs to happen and there has been little development for a long time.
"People have been very open-minded and brought terrific ideas to the table for constructive discussion about the pros and cons."
No reason for AWI not to release WEP report
Mr Wilson could see no reason why the AWI board would not release the working group's final report at the AWI AGM.
"They (AWI) are quite keen to make sure that this is all very public so I don't think you will have any problem with that."
The WEP working group members include Mr Wilson, Mr Rodda, AWI representative John Roberts, New South Wales wool grower Tony Flannery, Victorian wool grower Rob Lawrance, New South Wales wool grower Ed Storey, Western Australian wool grower Neil Jackson, exporter Steve Hill, Schneider Australia managing director Tim Marwedel, UBank head of product and analyitics Peita Piper, Australian Wool Handlers chief executive Matt Tamplin, Landmark CEO Tom Warner (or his nominee Richard Dovison or Kym Gunn) and Elders CEO Mark Allison (or his nominee Dave Adamson or Simon Hogan).
In July, AWI said the working group would meet as required to undertake a business case review in the lead up to the AWI AGM, asking other industry bodies and digital thought leaders to present to fully assess the viability of any future portal.
AWI's Wool Selling Systems Review panel provided its final 68-page report earlier this year, stating a WEP would address a number of issues raised by industry, including reducing transaction costs and digitising the exchange of wool while creating greater transparency in the process.
AWI's 2016 Annual General Meeting will be held at 10am on Friday November 18 in the Swissotel Sydney's Blaxland Room. Formal notice and meeting papers have been sent to AWI shareholders.
As an election of AWI directors took place at the 2015 AGM and there are no board vacancies, no election of directors will be held at the 2016 AGM. The 2016 AWI AGM will be broadcast live via webcast from 10am Sydney time for those who are unable to attend. Click here to register now and view the webcast on November 18.
AWI shareholders will also have the opportunity to submit questions online to the AWI chairman and CEO to be answered at the AGM. A recording of the 2016 broadcast will also be available on the AWI website to be viewed on demand for 12 months following the AGM.
To read the AWI Annual Report 2015/16 or download the PDF version (PDF 9Mb).