AUSTRALIA'S cricket-loving wool growers are being asked to donate some of their valuable clip for a unique initiative to produce woollen Baggy Green caps for future generations of cricketers.
The Flock to Baggy Green initiative was launched today by Australian Wool Innovation's subsidiary The Woolmark Company with partners, leading Australian sportswear brand Kookaburra and Cricket Australia.
Wool growers from across Australia are being invited to celebrate their connection to Australia's favourite sport by donating some of their wool to be made into the fabric for cricket's iconic Baggy Green caps.
The Woolmark Company will collect donated wool which will be used by Kookaburra to create the baggy caps worn by Australian representative cricket teams, including the Australian women's and men's teams during Test matches.
The Woolmark Company said wool growers can donate as little or as much raw wool as they wish, with everyone who donates wool to receive a sample of the finished fabric as a memento of their contribution to Australian cricket. Wool growers will also be given the opportunity to share their own cricketing stories over the course of the project.
Wool growers expected to flock to Baggy Green initiative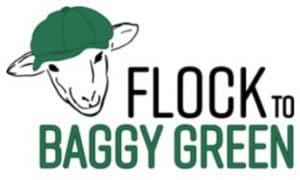 The initiative showcases the strong link between cricket and the wool industry, a connection that stretches back to before the federation of Australia and continues to this day, The Woolmark Company said. Cricket has long been at the heart of rural and remote communities throughout Australia, with many past and present Australian cricketers having connections to the wool industry and hailing from regional areas.
Cricket Australia chief executive officer James Sutherland welcomed the Flock to Baggy Green initiative as an opportunity to celebrate the Baggy Green and the connection between Australian cricket and Australian wool growers.
"The Baggy Green is a proud symbol of Australian cricket, and it is wonderful to have a project that gives wool growers from across the country the opportunity to donate some of their wool and be able to trace it to the caps that will be worn by Australian cricketers for years to come.
"The initiative is also a reminder of the strong link between Australian cricket and rural communities, with regional areas producing some of our most talented past and present players and many more people having a personal connection to cricket, and I am looking forward to hearing the stories of participating wool growers over the course of this project," he said.
Australian Wool Innovation chief executive officer Stuart McCullough said he knows wool growers will support the Flock to Baggy Green project.
"What a perfect opportunity for wool growers right across Australia to support our national cricket teams and to be able to say they have helped cap our great cricketers.
"Cricket and wool have been closely linked for a long time, you can actually see a sheep on the Baggy Green if you look closely," he said.
Kookaburra's head of communications Shannon Gill said the company is honoured to be the maker of the Baggy Green for Australian teams, as well as caps for community clubs around Australia that help give every cricket team its identity.
"As a proudly Australian company we welcome the opportunity to help further tell the story of what cricket means to the country, from backyard to Baggy Green."
To take part, wool growers have until the Friday March 30 to send a sample of their wool, complete with their name, property, fibre diameter, telephone number and email address to:
Flock to Baggy Green
c/- AWI
GPO Box 4177,
Sydney NSW 2001
Visit www.wool.com/baggygreen for more information about how to get involved.
Source: AWI.