FAST progress is being made on a wool bioharvesting agent delivery mechanism, but final approvals and commercialisation could be three to four years or more away, producers were told at an Australian Wool Innovation demonstration day at Conargo in New South Wales last week.
Some producers attending the Australian Wool Innovation day at the Falkiner Memorial Field Station on Friday were disappointed after it was announced that a live demonstration of the technology would not be done, although treated sheep ready for harvesting were on display and "plucking", and a video was displayed.
University of Adelaide researcher Professor Hynd said the project has made a breakthrough in understanding how the protein worked in hardening wool fibres to "absolutely smash" their tensile strength to allow harvesting.
"That was a real gamechanger, because that meant that we could identify the target more directly.
"We know exactly what we are doing now, whereas before when we were actually just feeding this protein we didn't know how it worked and now we do," he said.
"Once you know the target you can get the right bullets and the next phase in the next six months is we're looking at the best bullets."
Prof. Hynd said the "bullet" will involve an injectable subcutaneous injection similar to a normal vaccination enabling sheep to be treated according to liveweight in a race with a short needle to avoid carcase damage.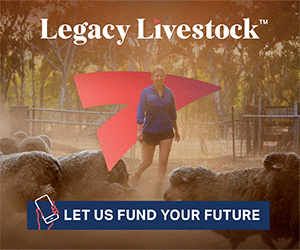 "It may be a pellet rather than a liquid, we're still working on it.
"We've sped up a lot right now; we will know in 12 months' time if we have the right bullet," he said.
"We've got the right target and we've got several bullets we are trying."
He said Australian Pesticides and Veterinary Medicines Authority approval for the protein agent could take years, but this would be expedited with the required clinical pathology and residue results being collected during the research. The university was also looking for a company to partner with for commercialization.
"We're speaking to several big (multi-national) pharma at the moment – they came to us, which is good."
However, Professor Hynd said a focus now was to get the engineering of the fibre harvesting system up to date with the biological research. He said the best handpiece developed operates like a plucker, but no work had been done on this since 2009.
"We stopped the whole program because we didn't know the target and we knew that feeding wasn't the way to do it.
"We hope to move away from just a handpiece down the track; we want a machine doing this with a robotic component."
No live harvesting demonstrations on the day
Early examples of bioharvesting equipment were to be demonstrated at the field day, but Professor Hynd said no demonstrations would be held due to variable responses with the harvesting prototypes on the research sheep brought for the day. The research sheep brought to Conargo from Adelaide had been treated with the bioharvesting protein about 10 weeks ago, but the harvesting equipment had been developed for use on sheep treated closer to the fibre removal date.
"It is absolutely too early to make a judgement on the engineering," Professor Hynd said.
"But we've proved that when you get it right, man, she peels off like an orange peel."
Professor Hynd said when the removal is timed correctly the equipment can move wool at the same speed as a traditional shearing handpiece.
AWI chairman Jock Laurie described the pre-demonstration trialling of the bioharvesting equipment on Thursday as a "failure," due to a combination of reasons include the wool length of the research sheep available. But he said AWI had not invested anything in the harvesting method space and this would be a focus going forward.
"I can sit here quite comfortably and say with research you have failures and we had a big failure here yesterday.
"I didn't want to have a sheep plucking day or a wool plucking day, but unfortunately that's where we are at, a plucking day, because of our failure to find a solution that was worth (showing) yesterday."
It will work in Merino crossbreds
Professor Hynd has previously told Sheep Central early research involving feeding the protein indicated the method was probably not going to work on crossbred sheep that didn't have a lot of Merino blood in them.
"I was wrong, it worked brilliantly on crossbreds; it worked better on crossbreds than on Merinos.
"Having seen those sheep, we think it will work on all (Merino) crossbreds," he said.
"Further testing has found that crossbred will respond to the protein."
However, Prof. Hynd said the only sheep the protein has not worked on in feeding trials is meat or British breed sheep with no Merino blood.
"We did five purebred Border Leicesters and it had no effect, and we think we know why.
"But we think with the targeted (injectable) bullet, we think it will work, and the reason we think it didn't work with the meat breeds is that they are growing wool so slowly," he said.
"That would be a gamechanger, but we haven't done it yet.
"But we still don't think it will drop off in the field, so you've still got to have some process to take the wool off."
He said the method of bioharvesting being researched was a different process to BioClip, which stopped cell division in the follicle and caused wool to fall out to be captured in a body net.
The bioharvesting process took a wool fibre's tensile strength down to four Newtons/kilotex but the fleece did not fall off and had to be mechanically removed and the force needed to remove a clump of fleece was cumulative, he said.
"If you grab one staple and pull it, you can break it easy, but grab two staples it's twice as hard, but still easy, three staples … a little bit harder.
"You grab a hundred staples and you need 400 Newtons."
Professor Hynd said it might be possible to integrate the removal system with platform shearing systems to allow the removal of lower grades of wool before removing fleece wool.
"We see a robotic system probably working on a VE-type machine.
"It will come in from behind the sheep, starting around the breech and removing across the animal," he said.
"If we can get all this to work, welfare improves, wool quality improves, downstream processing improves.
"Producers will have control over the process."
What the producers thought
Barooga crossbred lamb trader Tom Marriott said he was excited about the potential for the bioharvesting to help manage wool length and skin values to suit his sale timeframes, as well as taking pressure off shearer availability. Many of the 10,000 lambs he trades annually had some Merino blood component.
Werrimull wool producer Kieran Kelly said he hoped the potential in bioharvesting could be realized and he would welcome having it as an option after the difficulty in finding shearers for his four-stand shed.
Morundah grower Jim Boatwright said the protein breakthrough is a big step, but it would be good if engineers could get the harvesting mechanics right.
"But it could be still five years away, that's a fair lead time."
Other producers expressed disappointment that the process could not be demonstrated on the day, with some leaving with the impression that commercialization could be up to 10 years away.
"My overwhelming feeling of disappointment is of seeing how far away we really are from using this protein injection commercially.
"What have they been doing for 20 years?" Nhill producer Jason Gordon said.
"Will it be able to shear sheep in the same time and at a competitive cost to traditional shearing? I think that's 10 years away.
"We're millions away from getting anything that will rival a 100-a-day shearer."
It's about providing options for growers – Laurie
Mr Laurie said he believed in time the bioharvesting technology would provide options for crossbred sheep producers, but whatever sheep it worked on would improve shearer availability for other work.
"If we can take a certain number of sheep out of the market and take the pressure off shearers and provide options, then that is a good step forward.
"It will be an option."
He said the technology also needed to be competitive with traditional machine shearing on price and on speed, and ideally fleece removal could be automated through VE machines and shifted by air.
He said manual harvesting could also be integrated with platform shearing systems, but first the engineering for fleece removal had to be refined.
Mr Laurie said didn't believe that the technology would "take over" wool harvesting and replace shearers.
"But this will provide options and provide choices for growers if we can just get it right.
He said shearing had been identified as the number one issue in the industry and wool growers were continually urging AWI to solve the problem and give options.
Mr Laurie said the board had been, and will be, cutting expenditure in some areas and needed to be far more strategic in identifying important areas and investing heavily in those to get outcomes.
"Without doing that I think we are going to be spread too thin without really delivering things, so we are going to focus very clearly on this being one of the issues and we will take that forward.
"So it's a board priority and it will continue to be," he said.
"It will be about finding an engineering solution, it will be about getting APVMA approval and it will be about taking it into the commercial environment.
"Because whatever happens, in the next five years, 10 years, it could be in two years, when we need a choice when it comes to shearing, it needs to be available to us."