AFTER six years of controversy, the US Government removed its mandatory Country of Origin Labelling (COOL) requirement for beef and pork sold at retail earlier this year, with the passing of the Omnibus Spending Bill.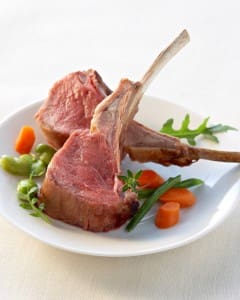 The decision marks the final chapter for beef and pork to what has been a divisive labelling policy in the US that began in the late 1990s.
But while it has been removed for beef and pork, the mCOOL law is still in place for imported sheepmeat.
While that should not worry Australian product in the first instance, because it is largely marketed in the US as 'Australian' anyway, there is a more serious catch to the issue, trade sources in Australia told Sheep Central.
The US's mandatory price reporting requirement on imported lamb has recently been broadened to encompass expanded reporting. While the sheepmeat industries of Australia, New Zealand and the US enjoy a much closer relationship than was ever the case in the two decades previous, the fact that Australia and NZ are global export players allows them to maximise the return on the lamb carcase across a basket of customer markets.
The lack of an export market for the US lamb industry has meant it has had to load-up all the value of the carcase on a limited number of high-demand cuts, such as loins, that do carry value in the US.
As global marketers, Australia and NZ can market cuts like loins in the US at prices well under the US domestic lamb industry, while extracting greater return for less desirable cuts in other markets.
This has led to charges of dumping and the greater scrutiny of imported lamb prices, to try and prove it happens – hence the focus on COOL for lambs as well.