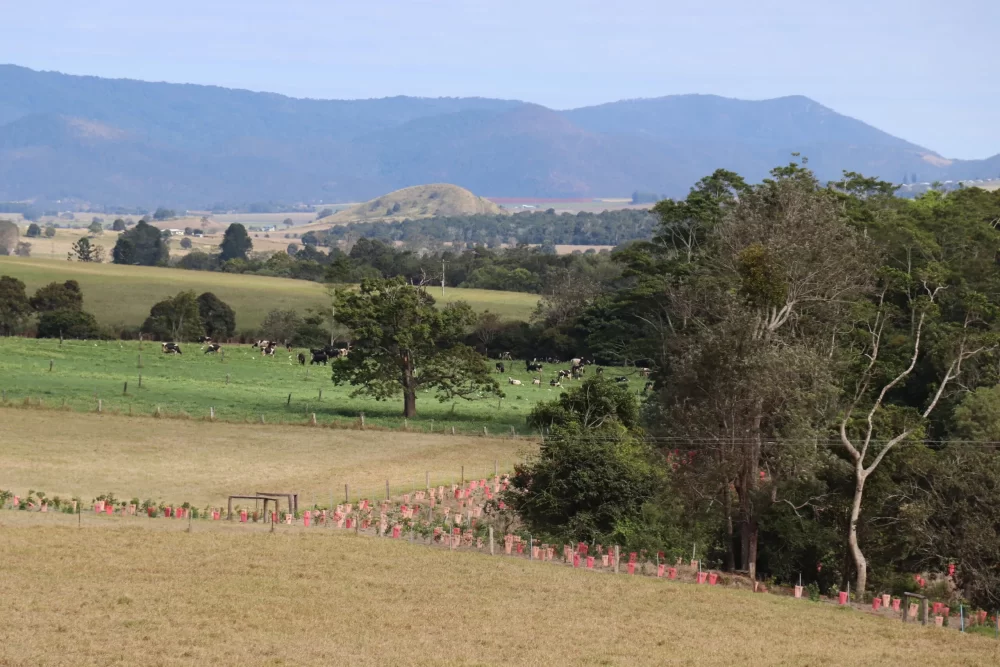 THE Federal Government is working towards monetising biodiversity, with its nature repair market currently going through parliament.
While the market is little more than political discussion at this point, Beef Central has been looking into what it is and what it might mean for livestock producers. The finer points of the market are still being worked out and this article will look at some of the directions the government might take.
The idea is to reward landholders who undertake activities that protect, manage and restore nature with a certified and tradeable 'biodiversity certificate'.
It was first launched by Nationals leader David Littleproud under the 'agriculture biodiversity stewardship package' when he was the agriculture minister. At the time, he said businesses were hungry to pay producers for biodiversity.
The Labor Government is using a similar idea, but has handed it to the environment minister and called it a nature repair market – basing it off the premise that "Australia's natural environment is deteriorating".
The bill has now been introduced to parliament and is being investigated by a Senate inquiry.
What will be in a biodiversity certificate?
Environment Minister Tanya Plibersek has consistently reinforced that the nature repair market will complement the existing carbon market and make sure carbon projects are not just "endless monocultures".
The ultimate decision on how to earn biodiversity certificates will be up to the environment minister.
But plenty of different interest groups have been trying to have their say in what activities should be eligible for a nature repair certificate.
Some carbon developers have told Beef Central that the typical activities undertaken for carbon projects are likely to fit the bill – activities like tree planting and not re-clearing remnant vegetation. It might also involve pest and weed control to protect native species or fencing off certain areas.
Many carbon aggregators have been doing biodiversity projects under another system called Accounting for Nature.
AgForce chief executive officer Michael Guerin said he would like to see it take a broader scope and be more like the organisation's AgCare tool.
No such thing as free money
The idea of what constitutes a biodiversity certificate was canvassed at a Farmers' for Climate action webinar last week. Australian National University professor David Lindenmayer said projects needed a heavy reliance on on-the-ground monitoring.
"There are some people that believe if they just run a satellite over someone's farm then they will be able to know what is going on," Prof Lindenmayer said.
"Satellites are handy because they give us the area of planting or the area of remnant bush. But no satellite is going to be able to able to tell you what species of birds are there – there is a high level of skill needed on the ground.
Prof Lindenmayer said there had already been a lot of research into biodiversity conservation, which could give a baseline level understanding about how a project would work. He said the nature repair market should be about making sure a certain action had the desired outcome.
"We have seen a project before where they were planting tree lanes and they actually created a habitat for the noisy miner, which is a hyper-aggressive bird species that drives down other bird species," he said.
"We have learnt from that and we have been able to re-work the way we do plantings. This is about partnerships, it is about scientists working with farmers and natural resource management groups."
What if you are already doing this?
A common criticism of the carbon market is that it leaves out producers who were building carbon before the market was made because can't prove what the historic sequestration. The rule is called additionality and requires a change from "business in usual".
The National Farmers' Federation made a submission to the Senate inquiry raising concerns about this happening with nature repair.
"Consistent with the terms of the EPBC act 'maintain or improve' or indeed of this Bill, 'enhance or protect' both inherently recognise a value in existing habitat, biodiversity presence or similar.
"It is therefore logically inconsistent to require methodologies to only address additional attributes. Such an argument also underplays the private commitment of a landholder to reserve habitat as a land steward without any regulatory obligation to do so."
However, it seems the government is pushing down the additionality line with the nature repair market.
A spokesperson for the department of environment said: "Previous revegetation or restoration efforts won't prevent landholders from participating in the market, as long as there are new benefits to biodiversity which would not have occurred without the project."
Who would buy a biodiversity certificate?
The main aim of the bill is to drive private investment into biodiversity enhancement and conservation – it is based off a Pricewaterhouse Coopers report that it could unlock $137b in financial flows.
Agricultural investor Alasdair Macleod eloquently summed the biodiversity investment potential at a conference earlier this year.
"In Collins St or Pitt St, this is called 'natural capital'. And suddenly the financial world wants to understand all about it."
But unlike the carbon market, which has the safeguard mechanism, the nature repair market will have no lever to make companies purchase biodiversity certificates – it is hinging on voluntary biodiversity targets many companies have made.
The carbon industry has raised concerns about this saying voluntary demand only takes up a small percentage of carbon credits as a comparison.
Corporate Carbon managing director Gary Wyatt said he would like to see the government become the main buyer of biodiversity certificates, like it did with carbon, or find a way to direct funding to the market in the beginning.
"We are not nearly as convinced that the private sector will respond to the market as the government thinks and we are not as confident that there will be fair compensation for landholders who are taking the most risk," he said.
"I don't think it needs to be the buyer forever, but it would be good if they could underwrite it in the beginning and gradually transition it over to the private sector. Without that leadership from government there is too much uncertainty and could just stagnate for a while.
"There is potentially a market for these biodiversity of certificate, but we do not know how deep this market is and the projects need to be tested."