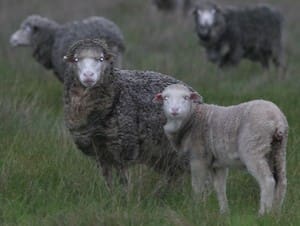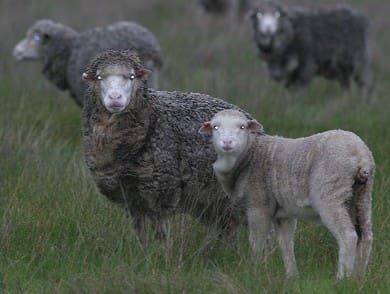 WESTERN New South Wales land managers are being urged to play their part in protecting the region's agricultural industry from biosecurity threats by completing their Annual Land and Stock Returns by August 31.
Land managers of properties 40 hectares or more who pay Local Land Services rates, or have a Property Identification Code, are required to complete an Annual Land and Stock Return, either online or by delivering their paper form to Local Land Services.
The annual return process is a census for livestock based on each landholder's details as at 30 June each year.  This information allows Local Land Services to build a statewide biosecurity picture of agricultural land use and livestock numbers.
"It's important for land managers to complete an Annual Land and Stock Return, even if they don't have any stock," Local Land Service Western Region acting general manager, Erlina Compton said.
"Annual Land and Stock Returns are an important tool in ensuring NSW produce is free of many of the pests and diseases found in other parts of the world."
"It is essential that land managers lodge their returns so that we can improve the level of animal health security and maintain access for Australian produce to many of our international markets," she said.
"The information collected is also invaluable in the event of a natural disaster or emergency disease outbreak affecting livestock."
"By knowing where our stock numbers are across the region, in conjunction with the stock identification and traceability systems already in place, our capacity to respond in times of emergency is greatly improved."
Ms Compton said effective animal biosecurity and welfare is insurance to maintain market access for livestock producers, now and in the future.
About 155,000 Annual Land and Stock Returns were distributed to land managers across NSW at the end of June, including to more than 2000 land managers across the Western region who pay Local Land Services rates or have a Property Identification Code.
Land managers must include all stock six months of age or older, regardless of whether they belong to the landholder, are on agistment, or are on the property for any other reason. All types of livestock should be counted, including sheep, cattle, goats, and domesticated pigs of any age, as well as poultry flocks where there are more than 100 birds. If the Annual Land and Stock Return isn't lodged by August 31, an animal health rate and meat industry levy will automatically be applied to next year's rates notice.
Returns can be lodged online at www.lls.nsw.gov.au/livestock/land-and-stock-returns.
For more information please contact your nearest Local Land Services office on 1300 795 299 or visit www.lls.nsw.gov.au
Source: Local Land Services Western Region.