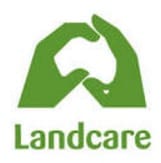 WESTERN New South Wales landholders and groups involved in land management and environmental initiatives have been invited to submit entries for the 2017 Western Local Landcare Awards.
Nominations for the awards are open from now until March 31 and recognise the work of individuals, groups and organisations that focus on projects which help manage or improve their patch of the Western region.
Entrants will compete across eight categories for their share of $4,000 in prize money, with winners automatically entered in the 2017 NSW Landcare Awards.
The regional winner of the 2015 Indigenous Land Management category, Dwayne Evans from "Weinteriga Station" Wilcannia, ended up winning at the state level and going onto the National Landcare Awards.
Regional Landcare facilitator, Fiona Garland is hoping this year's awards will be hotly contested.
"A lot of people have done great work with regards to land management and Landcare related projects in our region.
"These awards are an opportunity to recognise these people for their work, and hopefully inspire others to make positive changes on their properties or in their local communities," Ms Garland said.
"I'd encourage landholders, Landcare groups and pest management groups to nominate.
"Day care centres, primary and secondary schools, youth groups, scout groups and other organisations that have shown initiative and dedication to improving their local landscape and natural resources should also apply."
The eight categories for the 2017 Western Local Landcare Awards are:
– individual land carer
– innovation in sustainable farm practices
– Landcare community group
– Indigenous land management
– junior Landcare team
– Landcare facilitator/coordinator
– partnerships with Landcare
– young Landcare leader.
Judging will take place in April 2017 and winners will be announced at the Western Local Landcare Awards ceremony.
Entry forms can be downloaded from www.western.lls.nsw.gov.au/resource-hub/awards and are available from any Local Land Services Western Region office or by phoning 1300 795 299.