A $35 MILLION upgrade to Western Meat Packers' and Coles' MAP WA Bibra Lake retail-ready meat processing and packaging facility in Western Australia will effectively double the plant's capacity to 2.1 million retail meat packs each week.
Established in 2011, MAP WA is a joint venture between Western Meat Packers Group and Coles Supermarkets. The Bibra Lake factory supplies retail-ready, chilled raw meat products for every Coles supermarket in WA and parts of the Northern Territory.
The upgrade, which includes $10 million in construction costs and $25 million for state-of-the-art robotics and equipment, sees the factory's production lines expand from six to nine, increasing capacity to 400,000kg of retail-ready per week.  The project will create 80 new jobs.
Western Meat Packers Group chief executive Andrew Fuda said the upgrade was completed without affecting the current production of one million retail-ready packs per week of Coles beef, lamb and pork.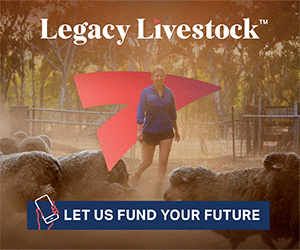 "We're proud to have completed this innovative project in partnership with Coles, without disrupting our current output. We now have one of the country's most technologically advanced meat processing facilities, which is great news for WA meat producers and for Coles' customers," he said.
Coles chief operations and sustainability officer Matt Swindells said Coles was fully supportive of the upgrade.
"This site processes exclusively for Coles, so it's an important one for the supply of meat for our customers across the state. We've been working with the team as a partner for more than a decade now and it's been great to support this expansion," Mr Swindells said.
WA agriculture and food minister Jackie Jarvis said the investment was welcomed by the state government.
"This investment is great news for the WA meat industry – boosting processing capacity, while delivering a greater range of premium local meat products to consumers across WA.
"This development illustrates how processors and retailers can work together to capture new markets and employment opportunities," she said.
Western Meat Packers Group employs about 230 employees and MAP WA employs about 150 employees. WMPG's abattoir is located in Cowaramup, Western Australia, and its main packing facility in Osborne Park.