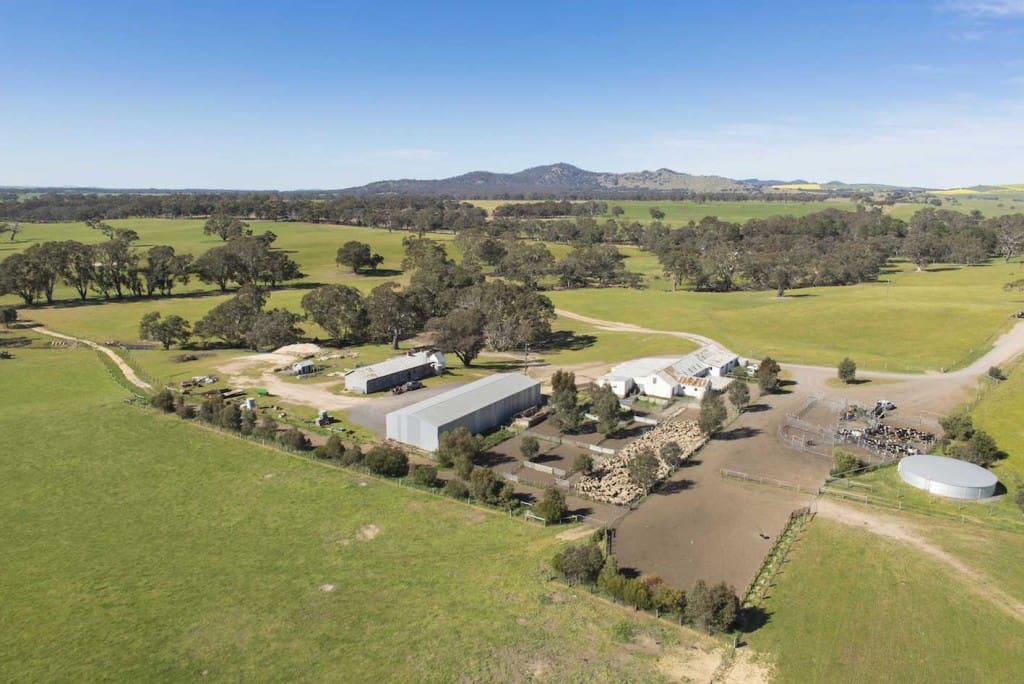 Renowned Western Districts pastoral holding Beckworth Court is being offered for private sale for only the third time since settlement.
The historic property comprises 6000 acres (2400ha) of open, gently undulating and highly improved country in the Clunes district 42km north of Ballarat and 145km from Melbourne.
The owners, Kevin and Prue Riddell are selling the farm after 30 years of family ownership to facilitate retirement and are offering the farm on a WIWO basis excluding livestock for $15 million.
Marketing agent Jamie Inglis from Inglis Rural Property said Beckworth Court would stand "the closest inspection for its sound level of development, high performance pastures and excellent homestead, all of which have been extensively upgraded and renovated in recent years – in summary this magnificent holding is in outstanding condition on all levels.
"It is regarded as one of the pick holdings in the district due to its wonderful aspect, substantial scale, lightly scattered timber, versatile enterprise mix and excellent water resources."

Features include the fully renovated four bedroom federation homestead with wide verandahs, formal and informal living rooms, open plan kitchen and surrounding gardens, which are well known in the district.
The property also features a second substantial homestead on the northern end, known as Redesdale Homestead, which has been completely renovated.
Agricultural features include an excellent balance of soft open arable valley country and highly fertile, arable farming paddocks.
"The natural strengths combined with the extensive level of development and outstanding improved pastures offers high productivity," Mr Inglis said.
Current enterprises include sheep and cattle breeding and fattening, but the soil also provides a platform for several mixed farming models. Mr Inglis said the owner estimates the farm's stocking capacity at about 30,000 dse or 1,500-1,700 breeding cows as a cattle operation.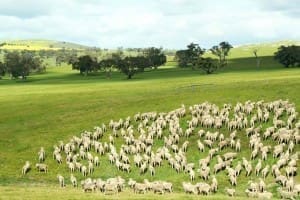 Presently the property operates as an Angus cattle breeding and trading business along with a self-replacing Merino flock in addition to trade stock.
Approximately 60%-70% of the property is arable, allowing greater emphasis on dryland farming and potentially irrigated cropping if preferred.
Water is excellent with a fully reticulated trough system supplied from 4 bores along with numerous surface dams and double frontages to One Mile and McCallum Creeks.
Another feature of the property is fencing – heavily subdivided into 85-90 paddocks with predominantly new hinge-line fencing.
The property has an mixture of scattered timber and established tree-lines and wind breaks providing good livestock shelter.
It is property is equipped with two woolsheds, (8 stand and 4 stand) – both very well maintained with sheep yards attached and 10 room quarters and kitchen.
The property also features a set of large steel cattle yards, several haysheds and a modern steel workshop/machinery shed.
Sam Triggs, Rural Property Sales Manager of Inglis Rural Property, said "Beckworth Court would attract an astute investor looking for a serious rural asset under two hours' drive from Melbourne.
"Given its versatile mix of country and reliable rainfall, it is a very adaptable production unit suitable for several farming models, apart from featuring a wonderful landmark homestead."
Mr Triggs said the holding would suit both domestic and international investors.
"It is hard to speculate if the buyer will be Australian or foreign, certainly the interest in quality rural assets with good cash-flow is strong from international players, which is being exacerbated as the Australian Dollar drops – the US buyers effectively have a 20% discount compared with 12 months ago when buying in US dollars and Australian land is already considered relatively cheap on a global level."
For more information view the property's listing on the Inglis Rural Property website here