AGRICULTURAL technology will play a crucial role in helping Australian farmers to meet the challenge of producing more food with less land and water and to help to feed a growing global population in the years and decades ahead.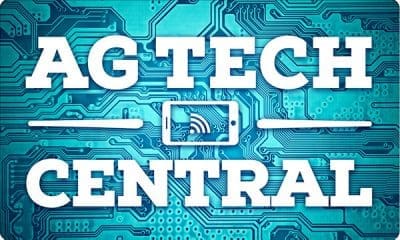 In a rapidly changing technological landscape, it can be difficult for farmers to cut through the myriad of products and services available to understand what is out there of relevance to their business.
With the launch of a new standalone AgTech Central website today, the Ag Central team (Grain Central, Sheep Central and Beef Central) is endeavouring to help farmers and other industry stakeholders to find the information they need to help drive the uptake of important new efficiency-driving innovations.
AgTech Central (http://www.agtechcentral.com) is a central location where all agricultural stakeholders can conveniently learn about what new technology is emerging and how it applies in practice to their own business, and Australian agriculture in general.
Central to the new website is a searchable company, product and service directory which lists a wide range of ag tech product and service providers in each category throughout Australia.
Any ag tech product or service provider can add their name and contact details to the AgTech Central directory free of charge, or for a small annual fee, add a premium listing with more information.
In addition to the Ag Tech Central directory, the website also provides a comprehensive range of articles and video stories on emerging agricultural technology developments and trends, and case studies explaining how farmers are using ag tech in their businesses. Each of these sections is also searchable, by topic, using the menu on the upper left of the home page.
Webinars on key topics and live streaming of expert speakers will also be a feature of the content readers can expect to find on AgTech Central.
The standalone Ag Tech Central website also gives companies offering Ag tech products and services a valuable opportunity to advertise to a high quality national agricultural audience across the Australian cattle, sheep and cropping sectors, via Beef, Sheep and Grain Central websites.
Click here to access the new Agtech Central website.
For display advertising inquiries contact Rod Hibberd on 0437 870 127, email [email protected]