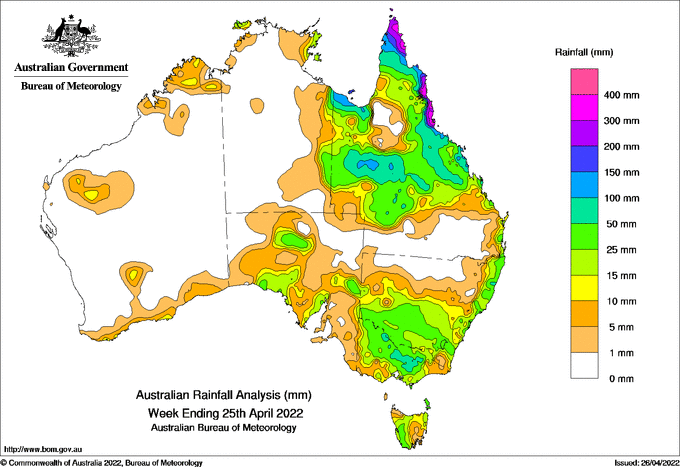 MANY areas in Victoria and New South Wales may have now reached their threshold for the Autumn break, according to the Bureau of Meteorology.
A cold front early in the week brought 25-50 mm of rain across western Victoria, southern New South Wales and western Tasmania.
Other weekly highlights included a coastal trough moving northward along the Queensland tropical north coast, with weekly totals over 300 mm from Ingham to Cooktown and northern Cape York Peninsula, resulting in minor to moderate flooding in some coastal rivers.
The highest weekly total at a bureau rain gauge was 687.6 mm at Lockhart River Airport on  the Cape York Peninsula.
A trough along Northern Territory and Queensland border brought 50-150 mm of rain to western Queensland from south of Mount Isa through to Longreach, and in the coastal gulf country, over 4 times the April average in some of these areas