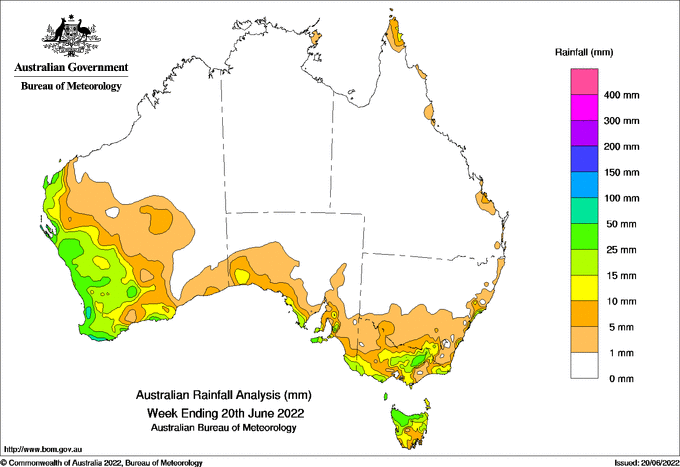 WEEKLY rainfall totals of 25–50 mm fell over western Western Australia this week, with smaller areas of more than 50 mm rain, coming from a cold front that crossed the state's south-west.
The system on June 17th and 18th brought much of the rain over south-western WA within a two-hour window, with reports of flash flooding.
Totals of 25–50 mm also fell across much of northern Tasmania.
Rainfall of 15–25 mm was reported for north-east and south-west Victoria and along the south-east South Australian coastline, with some falls over 25mm in localised areas. There was very little rain across the north this week.
The highest weekly total was 88.5 mm at Nelson Bay (Nelson Head) near Newcastle in NSW, where localised storms on 19 June also brought the highest daily total of 70.5 mm.