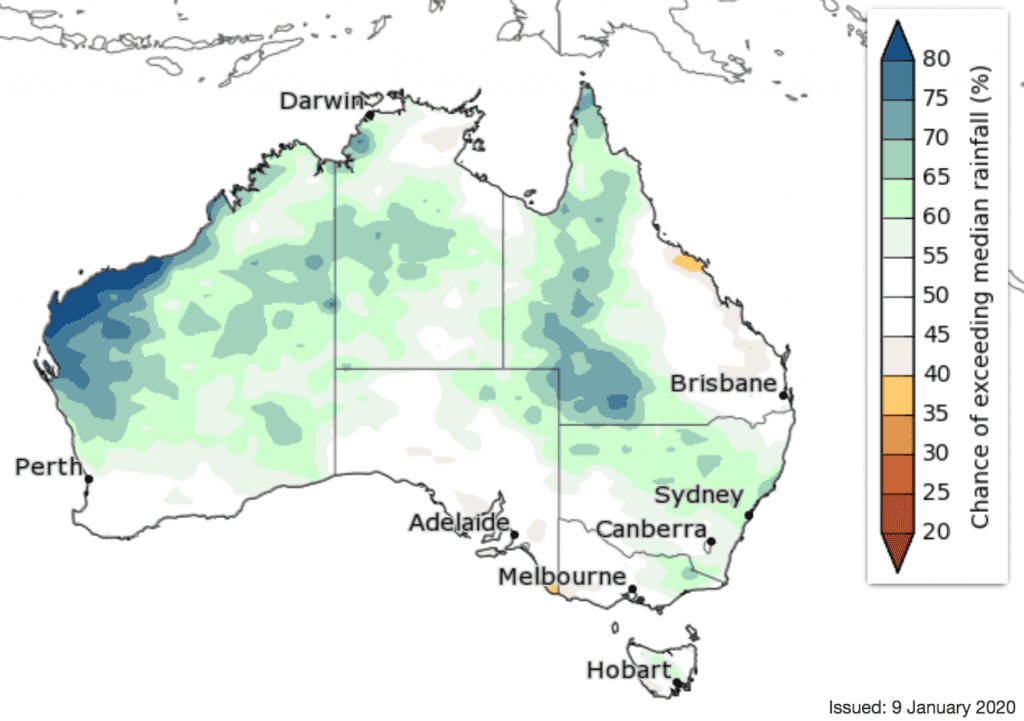 A WETTER than average week is likely for 13-19 January  across much of the north and west of the continent, as well as in south-west Queensland and northern parts of New South Wales.
However, the fortnight of 20 January to 2 February is likely to be drier than average across northern Western Australia, most of the Northern Territory, western South Australia, and parts of eastern Queensland.
50:50 rainfall chances for February to April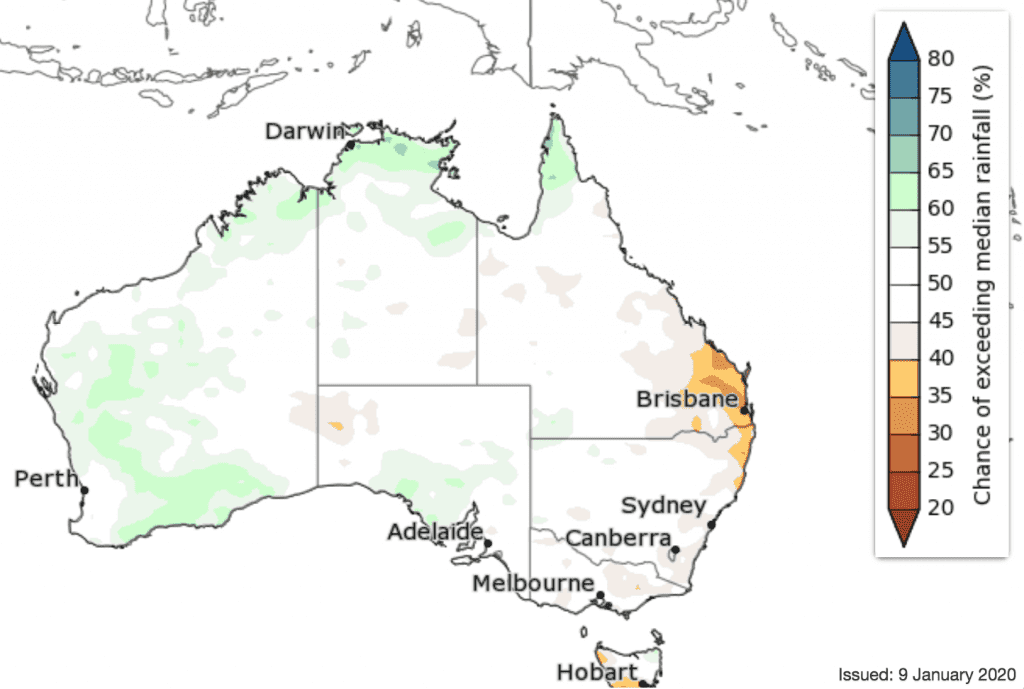 February to April has roughly equal chances of being wetter or drier than average for most of Australia. This means there is no push towards significantly wetter or drier than average conditions for most of the country over the coming three months.
A pocket of south-east Queensland and north-east NSW is slightly more likely to be drier than average, while parts of the far north are slightly more likely to be wetter than average.
While outlooks for drier than average conditions have eased compared to those issued for late 2019 for most areas, several months of above average rainfall are needed to see a recovery from current long-term rainfall deficiencies.
Source: Bureau of Meteorology – more outlook maps here