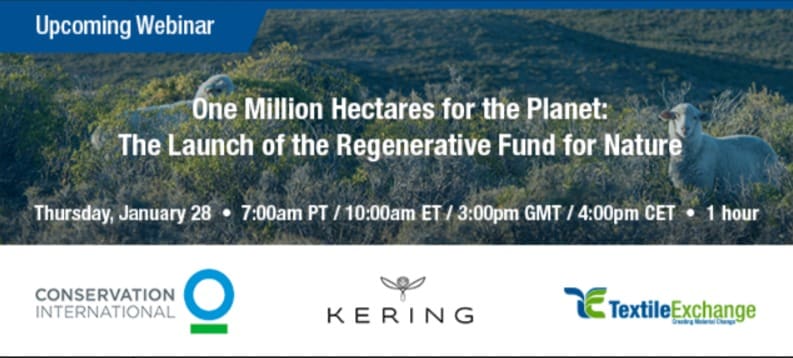 TEXTILE Exchange's Regenerative Fund for Nature aims to transition one million hectares of wool, mohair and cashmere farms and rangelands into regenerative farming practices over the next five years.
The exchange said fashion is fundamentally reliant on agriculture, yet over the past 100 years, agriculture has had a devastating toll on natural ecosystems and is currently one of the world's major drivers of biodiversity loss.
Textile Exchange along with French luxury group Kering and Conservation International is aiming to reframe fashion's relationship with nature by accelerating the transition towards more sustainable raw material production.
The Regenerative Fund for Nature has been launched to provide finance and technical support for those working at the forefront of raw material production – with a focus on wool, leather, cotton and cashmere producers, the exchange said.
On Thursday, 28, the group will hold a webinar to explain the initiative, from 7am-8am PT, or 9am-10am CT and 4-5pm CET.
Speakers will include Bambi Semroc, Acting Head of the Center for Sustainable Lands and Waters, Conservation International;  Marie-Claire Daveu, Chief Sustainability Officer, Kering; Katrina ole-MoiYoi, Sustainable Sourcing Specialist, Kering; Yoann Regent, Biodiversity & Animal Welfare Specialist, Kering, and; La Rhea Pepper, CEO & Co-Founder, Textile Exchange.
The webinar will be moderated by Claire Bergkamp, chief operating officer of Textile Exchange.
Click here to register for the webinar.
https://register.gotowebinar.com/register/7016256788157133071