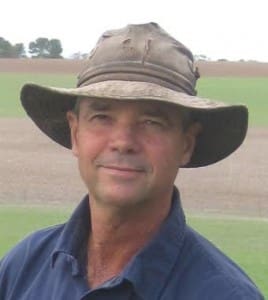 SOUTH Australia's sheep meat and grassfed beef producers are being encouraged to help drive the future direction of levy-payer funded research, development and adoption (RD&A) programs at a forum next week.
The regional consultation forum will be held on Tuesday, April 12, at the Adelaide Hills Convention Centre, Hahndorf.
It is being held in conjunction with the launch of the SA Sheep Industry Blueprint and Meat & Livestock Australia's inaugural Meat Standards Australia (MSA) Excellence in Eating Quality Awards, which recognise the State's top performing MSA producers for 2014-15.
The forum is one of a series MLA is holding around Australia to consult directly with sheep meat and grassfed beef producer levy payers about RD&A priorities for 2017/18, specific to each region.
The forum will also discuss current RD&A projects that producer levies are being invested in and is being hosted by the SA regional committee of the Southern Australia Meat Research Council.
SAMRC's SA regional committee chair Allan Piggott said with the beef and sheep sectors currently enjoying buoyant market conditions, the forum was an ideal opportunity for producers to have their say on where their RD&A levies should be invested.
"We have a very diverse range of producers in SA, but they share many similar issues such as pasture management and improving efficiencies.
"There's a lot of technology and innovation in the industry that's available to producers to use on-farm and the event at Hahndorf will highlight the outcomes of RD&A work already undertaken," Mr Piggott said.
The event would feature concurrent sheep and beef sessions and MLA managing director Richard Norton will also be available to talk with producers.
This forum follows a series of producer meetings held in late 2015 where more than 150 SA producers were introduced to SAMRC as part of MLA's new regional consultation model for RD&A investment from producer levies.
Mr Piggott said the meetings provided valuable input into South Australia's contribution to the SAMRC plan that is currently being developed.
SAMRC covers NSW, Victoria, South Australia and Tasmania, as well as the sheep areas of south eastern Queensland, and its members include sheepmeat and grassfed beef producers, MLA, CSIRO, agricultural departments, universities and agencies.
SAMRC is supported by seven regional committees, each chaired by a local producer, which gather input from local producers and producer networks on local RD&A needs.
The forum at Hahndorf is free and runs from 11am to 7.30pm.
Source: MLA