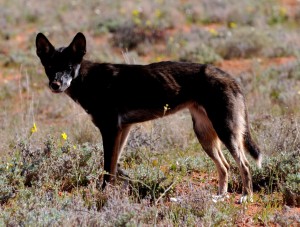 NEW South Wales' Local Land Services wants feedback from landholders with pest animal problems.
If you're a landholder who is having trouble with pest animals on your property, Local Land Services wants you to complete a survey  at http://open.lls.nsw.gov.au) to understand your needs, access to services and any barriers you face.
The survey is part of a statewide program to increase the capacity of landholders to manage pest animals.
The project leader, Central West Local Land Services acting general manager, Andrew Mulligan, said the Australian Government-funded program would result in a more informed and better prepared land manager in dealing with pest species on their property.
"The aim of the pest review project is to increase landholder participation to manage pests through enhanced training and access to resources," he said.
The survey will gauge landholder opinion on:
–  the current level of understanding of pest management for landholders
—   ease of access to services
—  the ability to obtain training courses
— availability of up to date resources, and
— any barriers currently faced regarding pest animal management.
Mr Mulligan said many land managers were unsure of what was a declared pest, what responsibility they had and what resources were available to them.
"The survey will allow Local Land Services to determine what is important to land managers and how we can best meet their needs in achieving our shared goal of reducing pest species and improving the landscape," he said.
"A better-informed landholder, who is taking an active role in controlling pests on their property is something we all strive for."
The survey is currently available to complete online at open.lls.nsw.gov.au until Friday February 17, 2017.
Source: Local land Services.