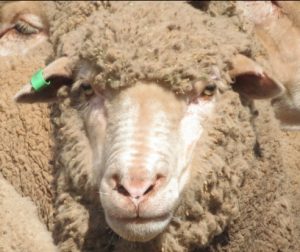 FARMERS wanting a life are expected to flock to a unique sheep research field day in Western Australia next month.
The 'Farmer wants a life' sheep research open day at Katanning on March 22 is being promoted as providing practical information and solutions to help producers get more out of their sheep enterprise in less time and with less stress.
The 2018 sheep research open day will showcase the latest technology, emerging research and management techniques for sheep.
Speakers will include Beth Paganoni from the Department of Primary Industries and Regional Development, and Amy Lockwood from Murdoch University, focussing on how to minimise lambing strife.
Murdoch University's Sarah Blumer and John Young from Farming Systems Analysis Service will speak on 'Tough mothers: chewing the fat', and the value of whole body energy stores in breeding indexes.
The University of New England's Tom Granleese will speak on benchmarking commercial ewes with DNA flock profiling, DPIRD's Danny Roberts will cover sheep parasites and Smart Shepherd partner Dave Rubie will uncover the hidden mysteries of maternal genetics in his presentation. Achieve Ag Solutions consultant Nathan Scott will speak on using individual animal data.
The research open day will be held on Thursday March 22 at the Katanning Research Facility (formerly GSARI), Nyabing Road, Katanning. It will begin at 10am after morning tea at 9.30am and run till 4.30pm, with a sundowner to follow.
RSVPs are essential to the free event. Register online at Farmer wants a life or contact Julia Smith, DPIRD, at [email protected]
The Sheep Industry Open Day is made possible by DPIRD's Sheep Industry Business Innovation project, in partnership with the Sheep Alliance of WA.
Source: DPIRD.