WAFARMERS leader John Hassell is working on leveraging the State Government's backflip on aboriginal cultural heritage laws into a commitment of support for retaining live sheep exports.
Mr Hassell said the peak WA farming body welcomed the decision of the Cook Labor Government on Tuesday to repeal its aboriginal cultural heritage laws after pressure from landholders and mining interests.
"Absolutely, it has been a pretty long hard fight and a lot of people had been worried about their futures.
"This has given us a bit of certainty."
Mr Cook announced that the state government would restore its 1972 Act with some amendments, moving away from the current Cultural Heritage Act, that came into effect on July 1.
Mr Hassell said he didn't think the WA Premier Roger Cook's repeal and amendment of the aboriginal cultural heritage laws would weaken the case for electoral change — and potentially retention of live sheep exports by sea — at the next federal election.
"I don't think it will detract from it at all."
The WA Farmers leader said he met the WA Premier on Monday, where Mr Cook told him his WA Labor government supported the live sheep trade.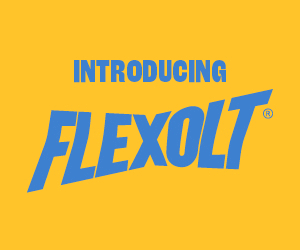 "And I said to him well if that's the case, I want you to go to your Labor federal conference and move a motion that the live trade ban be overturned.
"He looked me and said I'll take that on board," Mr Hassell said.
"The labor conference is not too far away (17-19 August) – it will be interesting to see if he steps up."
Mr Hassell considered cultural heritage a state issue and the live sheep trade and the Voice referendum were federal issues.
"And that's not going to go away."
Mr Hassell said he believed Section 18 of WA's previous ACH laws had allowed cultural heritage to be damaged or destroyed "upon payment" to traditional owner organisations, fostering corruption, "and that's the problem."
"That's part of the problem that it was going to do to us as farmers and we can't afford that."
Mr Hassell said about 1200 farmers from WAFarmers, the Pastoralists and Graziers Association and the WA Grains Group protested on the steps of the WA Parliament yesterday and there was a petition with 30,000 signatures.
"I think they were worried that it was going to make them look bad.
"I'm sure what we did made a difference, but there might have been something in the mining industry."
Nationals played a part
Leader of The Nationals David Littleproud welcomed the Western Australian Government's decision to scrap its controversial cultural heritage Laws.
He said under the act, landholders with a property bigger than 1100 square metres would require cultural surveys for digging a hole more than 50 centimetres, or lifting more than 20 kilograms of dirt, with surveys, expected to cost between $120 to $160 an hour or $1200 a day, plus travel expenses.
Mr Littleproud said the WA Premier's decision came after campaigning from The Nationals, including the recent Let Farmers Keep Farming event at Katanning last month.
Mr Littleproud said it was pleasing to see common sense prevail in WA, but reaffirmed calls for the federal Labor Government to rule out repeating similar laws across the country at a federal level.
"This is a victory for the people of Western Australia who made their feelings clear during the Let Farmers Keep Farming event in Katanning, that they did not support this major government overreach," Mr Littleproud said.
"It is pleasing to know that The Nationals played a major role in helping to achieve this outcome, but the job is not done yet.
"We must now get a guarantee from the federal Labor Government that it will not implement similar laws on a national scale," he said.