WESTERN Australian farmers are continuing efforts to achieve a political solution to halt the Federal Government's proposed phaseout of live sheep exports by sea despite a Greens call for "a clear and fast timeline".
WAFarmers president John Hassell this week hit back at another call from the Greens to Minister for Agriculture, Fisheries and Forestry, Murray Watt, for "a clear and fast timeline" for the phaseout.
Deputy Leader of the Australian Greens and Animal Welfare spokesperson Senator Mehreen Faruqi this week called on Mr Watt to come clean about why he has delayed the live sheep export phase-out panel's report by almost one month. The panel completed consultations on 27 June and had been expected to report by 30 September before Minister for Agriculture Fisheries and Forestry agreed to an extension late last week.
Mr Watt granted the panel a short extension to enable it to complete its research, deliberations and recommendations. The panel will provide its report to the minister on how and when the phaseout should proceed by October 25. The minister confirmed the end date for the phase would not happen during this term of parliament and acknowledged that farmers and other industry participants "need time to prepare for the pathway forward."
Mr Hassell said he is "abjectly opposed" to the Greens' call for a faster phase out.
"Our position is a line in the sand, but any fast phase out will inflict major harm.
"Greens policy is quite bizarre in light of the Liz Jackson article," he said.
"They just don't care about animal welfare if they want Australia out of the trade."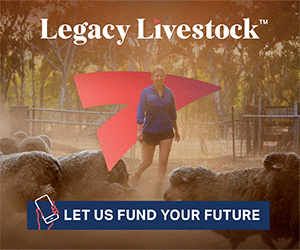 After a recent WA sheep industry lobbying trip to Canberra, Kuwait Government opposition to ending the live trade and the dire sheep price situation in WA, Mr Hassell believe the federal Labor Government's phaseout decision could be "defeated" politically.
"Yes, I believe it's very much a political decision and I think there is a very good chance we can defeat it politically.
"That's a view that has been formed with SPA, WAFarmers ALEC etc." he said.
Mr Hassell said the delayed phaseout panel report could be "a good or a bad thing."
"I hope it is that the task is so huge they are unable to make proper recommendations."
Mr Hassell said he was investigating if voter preferences between the Australian Labor Party and minor parties played any part in the phaseout policy.
"There is no science, but all politics.
"I think Watt may have bitten off more than he can chew and we are going to make sure he has a lot more to chew upon."
'It's time for Labor to listen' – Faruqi
Senator Faruqi said despite promising to phase-out live sheep exports, "all we have seen so far from the Labor party is one delay after another."
"It is clear the trade is irredeemable and the phase out must happen, but it is also clear that Minister Watt is more interested in fence-sitting than taking action.
"The panel completed consultations back in June, so the Minister must come clean on the reason for this delay and more importantly legislate the phase-out date," she said.
"Animal welfare activists and the community expect a clear and fast timeline for the phase-out and this is what the government must deliver urgently.
"This is a classic Labor tactic of sending urgent matters off to a panel away from public scrutiny, and then kicking the can down the road, Senator Faruqi said.
"We know the majority of Australians want to end this trade in misery.
"A quarter of Australians think that there should be an immediate ban on live export while a third believe it should be phased out within two years. It's time for Labor to listen."