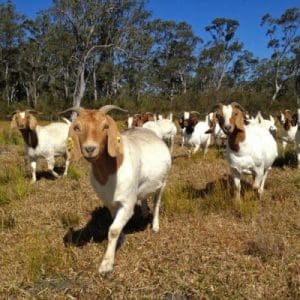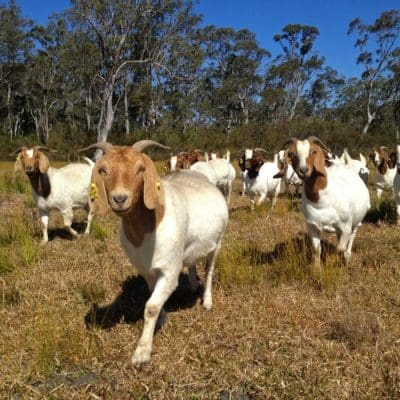 GOAT meat producers have a new guide to help visually assess does and bucks when making production decisions.
'A guide to visual assessment of goats' has been produced by Meat & Livestock Australia to provide clear trait descriptions and example photos for quick and easy reference.
MLA goat industry project manager, Julie Petty, said goat selection based on visual assessment is an important part of production in both breeding and non-breeding enterprises.
"The booklet is aimed at commercially-focused producers as traits have been included based on their potential to impact the productivity of the goat herd.
"Once identified, these traits can be selected for or against, with their significance weighted according to the importance of the trait to the enterprise," Ms Petty said.
"It is important for producers to decide which traits are important to their business from an economic and animal welfare perspective and develop a selection program accordingly.
"The booklet is a handy guide to use in conjunction with genetic pedigree and performance information such as estimated breeding values (EBVs) and specialised indexes, which are available through the KIDPLAN program."
To download a copy of the guide, visit www.mla.com.au/publications and search for the document title. Hard copies of the booklet will be available soon and can be ordered via the same link.
The guide adds to the suite of new resources released this year by MLA for goat meat producers, including a new series of best practice videos, which can be viewed here: https://www.mla.com.au/extension-training-and-tools/going-into-goats/videos/
Source: MLA.