PERTH airline passengers found with kilograms of undeclared meat, grain and fruit products have had their visas cancelled and been fined $3300 each, the Federal Government said today.
The Albanese Government today said two passengers had their visas cancelled and were fined $3300 each after failing to declare meat, grain and fruit products at Perth International Airport in Western Australia in recent weeks.
On April 15, a traveller was found with more than 6.5kg of pork products and more than 1kg of fruit and plant products. A second unrelated traveller had been detected on March 13 with more than half a kilogram of pork and salami, and just under 1.2kg of beef.
Minister for Agriculture, Fisheries and Forestry Murray Watt said the undeclared meat products could have posed a risk to the health of Australian livestock.
"Unfortunately our airports are not just gateways for travellers – they are gateways for biosecurity risk as well.
"That's why the Albanese Government has upped the fines and punishments for travelling with banned products, and we make no apologies for our tough stance," Mr Watt said.
"These latest detections bring the number of biosecurity-related visa cancellations at Perth International Airport to three this year alone, and we are grateful to the biosecurity officers and staff who have made these finds.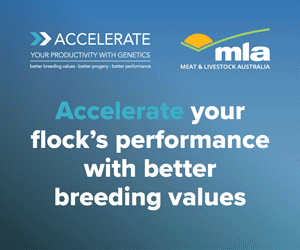 "Biosecurity must be taken seriously, and large penalties will apply to anyone who tries to circumvent our strong biosecurity laws.
"Anyone travelling to Australia needs to pay close attention to biosecurity requirements," he said.
"I cannot stress this enough, meat products are a serious risk to our biosecurity with the potential for diseases such as African Swine Fever and Foot and Mouth Disease."
Mr Watt said Australia has increased screening measures for pork products considering the spread of ASF in Asia and Europe. It is a highly contagious viral disease amongst pigs and currently has no cure or vaccine.
"Plant and grain products also pose major biosecurity risks to Australia if they're not properly processed.
"They can introduce serious pests like khapra beetle and exotic fruit flies, as well as diseases like karnal bunt and grapevine leaf rust," he said.
On 1 January this year, Australia increased penalties for biosecurity breaches from $222 per penalty point to $275 per penalty point. Previously, a 12-point penalty infringement was $2664. It is now $3300. Travellers who have their visa cancelled are removed from Australia on the earliest available flight and can face an exclusion period of three years before they are able to reapply for a visa.
The Biosecurity Act 2015 has been strengthened by inclusion of a 20-penalty unit ($5500) infringement for travellers caught with concealed undeclared biosecurity goods.
Travellers to Australia can find out more about their responsibilities here.