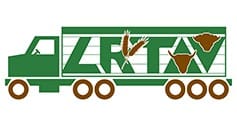 THE annual search is on for Victoria's best young livestock and rural truck drivers.
The Livestock and Rural Transporters Association of Victoria committee has announced that applications are now open for the LRTAV 2017 Young Driver Award.
Entries are open for drivers aged 20-35 years, as at December 31, 2017. The award is sponsored by Griffiths Goodall Insurance Brokers and aims to:
 Recognise and reward young drivers who demonstrate a best-practise approach to driving and safety.
 Promote livestock and bulk transport as a viable career choice for young people.
 Showcase best practice driving in our industry and break down stereotypes of 'bad' truckies.
The winner of the young driver award will receive prizes valued at $4000. The runner-up will receive prizes valued at $1000.
The winner and runner-up will be announced at this year's LRTAV Conference on August 11 2017 at Torquay. Applications must be received by the close of business on Friday July 21 2017.
The 2016 LRTAV Young Driver of the Year was Rob Hodge from Hodge Livestock Transport, runner-up was Ian Vanderland from Ralf Meyer Transport and Dale Grealy from Shanahan's Transport was second runner-up.
The award application form is available from LRTAV secretariat Cathy Taylor on 0400 933 713 or by email request from [email protected]
Source: LRTAV.