VICTORIAN sheep meat and beef processor MC Herd has received final approval to move to Tier Two Export Certification, greatly expanding the range of export markets the Geelong plant can supply.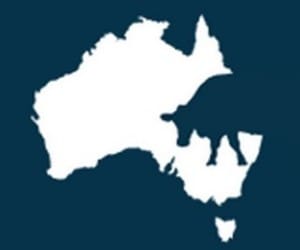 MC Herd has operated under Australian Standard Tier One status for some time, providing access to certain export markets like Indonesia, Vietnam and a basket of customer countries in the Middle East and North Africa, but not to Australia's largest international markets like the US, Japan, Korea or China.
While still subject to change, management anticipates that the regulatory changeover to Tier Two status will take place on Thursday this week.
Since 2003, domestic meat establishments have been able to be registered to export meat products to applicable export markets. This arrangement, referred to as Tier One, recognises that some export markets accept product prepared in accordance with the relevant Australian Standard (AS) and where the establishments have oversight by a State Regulatory Authority.
Other export markets require that export registration and oversight of establishments is administered by the Federal government, under a system referred to as Tier Two.
Once transition is complete, MC Herd will effectively gain access to all export markets bar those that require special applications and conditions.
The plant can now make application to those markets with 'special conditions' like China, Russia and the US, which may require individual plant inspections. While these inspections and approvals may take time to execute, the achievement of Tier Two status is nevertheless an important step down that path.
MC Herd principal Frank Herd said despite the adjustment, the Tier One-eligible export markets remained important for Australian sheepmeat and beef.
"That fact that our plant is moving from Tier One to Tier Two does not diminish the importance of those Tier One eligible markets to the Australian industry whatsoever," he said.
The MC Herd business has gradually increased its exposure to export markets to about 30 percent of total output over the period it has operated under Tier One Status, but it became necessary to move to Tier Two to provide some insurance to protect against market changes.
"This has not been a single-step process that was decided only last month," Mr Herd said.
"We've been working closely with AQIS on this for the past two years. We've changed our operating manuals to Tier Two, and quite a few adjustments made along the way with this step in mind. In total, it's been on our radar for three years – maybe longer."
Mr Herd did not have a comment on whether the greater flexibility in export prospects might lead to expansion at Geelong, now that Tier Two has been achieved, but he said the company had made some big capital improvements in the past 12 months, including a new $3 million freezer and a new offal room as part of the transition.
Based at North Geelong, MC Herd is one of Victoria's largest processors of beef, lamb and mutton, with daily throughput of 600 cattle and up to 4000 sheep and lambs for both domestic and overseas markets. The plant currently employs around 300 staff, operating under a five-day, single shift roster.
The plant's domestic business includes supermarket chains, wholesale and retail butchers, boning rooms and smallgoods manufacturers.
MC Herd was founded in 1951 by brothers Frank, Jack, Murray and Fred Herd. Hands-on management by family members continues to be a hallmark of the MC Herd group of companies, which also includes value-added food manufacturer Challenge Meats.
Refurbished Young beef plant re-opens
In other southern processing sector news this week, the refurbished Hilltop Meats processing plant at Young in NSW was officially re-opened on Monday.

The plant, which closed suddenly in 2010, has undergone significant investment by its new owners BE Campbell, and now employs 380 full-time equivalent staff. The Tier Two export certified works will focus on cattle initially, but plans are in place to expand into lamb processing in the future.
BE Campbell is a large family-owned meat Sydney-based wholesale business providing consumers, butchers, supermarkets and the food service industry with high quality meat products including beef, pork, chicken and lamb. Established in 1969 by Bruce and Marie Campbell, the company continues today under the stewardship of managing director, Ted Campbell and family.
The refurbished Hilltop Meats plant sources many of its livestock from the surrounding Hilltops region, well known for its quality British bred cattle and quality lamb.
Since the Campbell family purchased the Young plant in 2010, after previous owner Grant Edmonds went into receivership, they have introduced new technologies as part of the plant upgrade, with particular emphasis on refrigeration and environmental management. The plant today is a modern, state-of-the-art production environment, complying with USDA processing standards and carrying Halal certification.
The business exports chilled and frozen bone-in and boneless products, as well as assorted offal meat to a diverse customer base overseas, principally to the Middle East, Southeast Asia, Korea, Japan, Canada, the US and Africa.
"The opening of the facility is a major boost for local producers, with the facility sourcing livestock from saleyards and directly off-farm," NSW primary industries minister, Katrina Hodgkinson said during this week's official opening.
BE Campbell principal, Ted Campbell, said the company has worked hard with the local community and the NSW Government in getting the facility back in business.
The official opening had been years in the making and followed significant investment in new refrigeration, water treatment and fire safety infrastructure, he said.
"We have a long history with buying livestock out of the Young area for our supermarket products and look forward to building on this and returning this asset back into a productive and sustainable facility for the local economy."