A MUTTON shipment sourced from Cedar Meats in Victoria has been airfreighted to Wuhan in China as the backload on a flight that arrived in Sydney yesterday with COVID-19-related medical supplies.
Australian red meat deal maker Eddie Zhi from AustAgri Development and Olon Food Services owner and entrepreneur Kuang Yuanping exported the 35 tonne six-way mutton shipment on a charter flight from Sydney at about noon today.
Mr Zhi said the 35 tonnes of mutton was purchased "under market rate" from Cedar Meats Australia and airfreighted on a charter flight for celebrating the reopening of the Wuhan City after the COVID-19 outbreak lockdown. Wuhan is the capital of the Hubei province where the recent coronavirus COVID-19 pandemic began.
"This is also the first shipment ever of airfreighted meats to Wuhan Tianhe International Airport after it is opened as the designated meat import airport by the Chinese central government on the 5th of March," Mr Zhi said.
Mr Zhi said the mutton shipment was airfreighted on the Suparna Airlines flight that landed at the Sydney Airport late yesterday with about 90 tonnes of protective masks, gowns and ventilators.
Mr Zhi said the mutton shipment has great significance because it has created history, it gives hope to other cities that the virus (outbreak) will be soon over and "it shows our solidarity with our largest customer: China."
Cedar Meats filled urgent request for mutton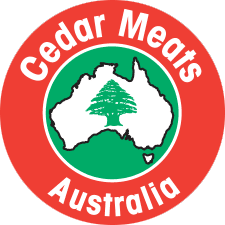 Cedar Meats Australia general manager Tony Kairouz said the mutton was a commercial transaction at a discounted rate ex-works Brooklyn "given the humanitarian nature of the consignment".
"We are concerned about the world climate and anything we can do to help we're doing.
"Yes we did sell 35 tonnes of product to China at a discounted rate to assist them with their recovery in the current climate," he said.
"We made a loss on the consignment as our contribution to the humanitarian efforts to provide them (China) with some meat.
"He (Mr Zhi) paid for it before it left our depot," Mr Kairouz said.
Mr Kairouz said he was told the need for the mutton was urgent and his company diverted product from other orders to give the shipment priority.
"There was a lot of logistics involved in it, but we thought because of the cause and what it was going for that we would go beyond the call of duty on this one and try to help them out as much as we could.
"We've never ever done anything like this before into China."
Mr Kairouz said he was asked to supply the 35 tonnes of mutton to backload a plane that was arriving "delivering urgent medical supplies to us here as Wuhan's gift to Australia essentially."
Mr Zhi said the mutton shipment was "a food donation" and he would be facilitating further airfreight shipments of meat to Wuhan depending on availability of aircraft. He is also negotiating sea shipments.
"Wuhan is a city that takes about 300 containers of (Australian) mutton every year, but mainly in the autumn and the winter."