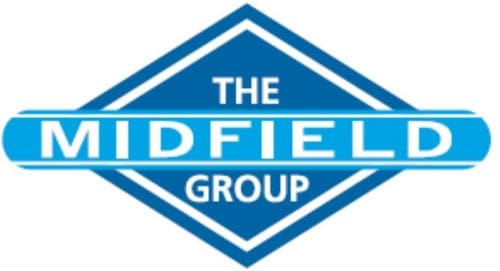 VICTORIAN sheep and beef processor Midfield appears to have avoided any spread of COVID-19 to its Warrnambool abattoir workforce after resuming operations yesterday.
The red meat processor decided to resume operations yesterday after several hundred of its workers tested negative for coronavirus.
Midfield closed its plant on Monday to test about 900 workers after a meat inspector who visited the plant early last week showing no symptoms subsequently tested positive to COVID-19.
No Midfield workers have reportedly tested positive with coronavirus since the pandemic started. However, the company said staff who had close contact with the meat inspector but have tested negative for COVID-19 remain in isolation and will be re-tested before returning to work.
Mr McKenna told Sheep Central that all test results received to date have been negative with "only a handful to go" and eight workers are isolating.
Midfield today said it recommenced processing after being given the all clear by the Department of Health and Human Services to maintain normal operations.
The Warrnambool processor's experience contrasts sharply with that of several other Victorian meat processors where the COVID-19 case tallies continue to rise. The Department of Health and Human Services today said 74 COVID-19 cases have been linked to Tottenham meat packer Somerville Retail Services, 62 to JBS Australia's Brooklyn abattoir, 57 to Bertocchi Smallgoods in Thomastown and 43 cases to the Australian Lamb Company in Colac.
Victoria today recorded 300 new cases of coronavirus since yesterday, bringing the state total to 7405. Within Victoria, 51 of the new cases are linked to outbreaks or complex cases and 249 are under investigation. There have been seven new deaths from COVID-19 reported since yesterday.  To date, 56 people have died from coronavirus in Victoria.
Thanks all round for Midfield resumption
Midfield general manager Dean McKenna today thanked his management, staff and South West Healthcare after resuming processing Thursday morning.
"We have to say a huge thank you to our management, who moved very quickly and professionally to get everything happening at short notice, our staff who followed our stringent protocols and of course to South West Healthcare," Mr McKenna said.
"We can't speak highly enough of South West Healthcare and the service the organization provided.
"We're very lucky to have a health service of this calibre in the district," he said.
"This pandemic and the associated regulations are constantly evolving, so we will continue working with the Department of Health to make sure we remain at the forefront of preventative measures."
Mr McKenna also thanked their suppliers and broader south-west community for their support.
"Our clients, contractors, farming partners, livestock carriers and all organisations we deal with have gone above and beyond.
"They have all been understanding and worked with us during the time," he said.
"To the broader community who have given us so many messages of support and understood our decision to halt processing, we thank you too.
"We are very proud to be part of this community and while this has been a challenging time for our business we believe it was our responsibility to err on the side of caution."