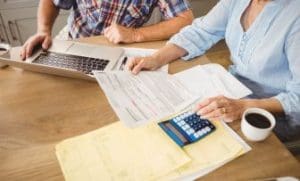 VICTORIAN farmers wanting to sharpen their financial literacy skills can do an express course in farm finance via a series of online webinars starting this month.
The 'Farm Finance – Getting Prepared' starter course follows Agriculture Victoria's highly successful Young Farmer Business Bootcamps.
Almost 400 young farmers improved their finance skills by doing a business bootcamp, but the starter course is designed for those who might be time poor, according to Young Farmer Project co-ordinator Sarah Wallis.
"The new express course will be run as a series of five 90-minute webinars focussing on farm finance, risk and farm management planning.
"Perhaps you've stopped short of signing up to a full blown bootcamp thinking you don't have the time to commit?,' she said.
"Well these express 'taster' courses are exactly for you and they'll definitely leave you wanting more."
The 'Farm Finance – Getting Prepared' webinar series breaks down every aspect of farm finance and runs from 7-8.30pm on the following dates:
Thursday 25 March – The business case
Thursday 8 April – Creating the cashflow budget
Thursday 29 April – Farm business risks
Thursday 13 May – Business risks impact on cashflow
Thursday 27 May – Putting the plan into actions.
The sessions will be delivered by ORM Agribusiness consultant, Jane Foster, supported by Ms Wallis, and participants will have opportunities to ask questions.
Participants can register via ZOOM:
The Farm Finance – Getting Prepared series is supported by Agriculture Victoria's Smarter, Safer Farms program.
Find out more from [email protected]
Source – Agriculture Victoria.