WORKFORCE restrictions on metropolitan abattoirs have come at an ominous time for the annual Spring lamb turn-off and a processing bottleneck could impact prices, according to Thomas Elder Markets analyst Matt Dalgleish.
From 11:59pm today, an employer may only operate an abattoir or meat processing facility in metropolitan Melbourne if it reduces the daily peak workforce capacity and the daily total workforce capacity by 20 percent or to 25 workers, whichever is higher.
Sheep Central is not aware of any workforce restrictions on regional abattoirs as yet.
Mr Dalgleish said Victoria's average weekly lamb throughput lifts from 25,000 head per week during August to around 37,000 per week in September, then to 60,000 head in October. He said by Summer weekly lamb throughput can be above 100,000 head per week.
"This restriction on processing capacity for Victoria comes at an ominous time as the state is about to start its seasonal spring flush of lambs.
"The weekly Victorian lamb throughput patterns highlights the low ebb in volumes is usually seen during August each year," he said.
"However, September brings the start of increased weekly lamb yarding levels with average weekly volumes lifting from 25,000 head per week during August to around 37,000 per week in September, according to the five-year average trend.
In October this lifts again to about 60,000 head of lamb and during November/December it is not uncommon to see weekly lamb yarding levels between 90,000 to 130,000 head, Mr Dalgleish said.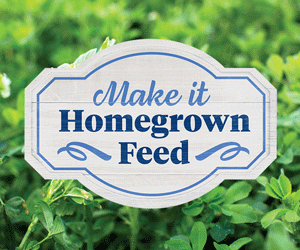 "It is important that Victorian abattoirs are able to be fully operational during the spring flush as they dominate the national share of sheep and lamb processing.
"Indeed, in 2020 Victorian abattoirs processed 50pc of the national lamb off-take and nearly 40pc of the sheep slaughter.
"New South Wales is the next largest processor of lamb and sheep, but they are well behind Victorian levels, accounting for about 30pc of lamb and 25pc of sheep slaughter," he said.
Mr Dalgleish said the potential for the Victorian abattoir restrictions to reduce processing capacity could place additional price pressure during spring, particularly if the restrictions drag on into late spring or early summer.
"It is not out of the question that processing bottlenecks during the spring flush could see the Eastern Trade Lamb Indicator ease 30pc or so, from current levels, which would put the ESTLI back under 700c/kg cwt."
Click here to read the full TEM article 'Dan's closing hours'.