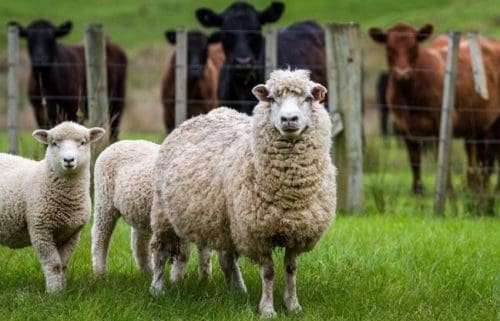 ELIGIBLE Victorian organisations in the cattle, sheep, goat, swine and honey bee industries now have until Friday 26 November to apply for funding through the Livestock Biosecurity Funds – Grant Program.
Grants are available to fund projects that prevent, monitor, and control diseases, thereby enhancing animal health, biosecurity and market access for the benefit of Victoria's livestock industries.
Agriculture Victoria executive director Sally Fensling said the Livestock Biosecurity Funds – Grant Program benefits livestock industries and agriculture more broadly in Victoria.
"Grants are available for projects that provide innovative solutions, use emerging technologies and resolve livestock biosecurity issues, needs or gaps for these local industries," Ms Fensling said.
"This program shows the collaboration and shared responsibility between government and industry in biosecurity, and champions projects that aim to strengthen our biosecurity in Victoria."
Applications are invited from private sector businesses, universities and research institutions, co-operatives, government agencies and local government, and incorporated associations.
Any organisation looking to apply should consider the guidelines and eligibility criteria, review the relevant statement of strategic intent and complete the online application form.
"With the deadline for applications extended, even more eligible organisations can apply for funding that will support important projects that benefit our livestock industries," Ms Fensling said.
Applications will close 11:59pm on Friday 26 November 2021. For more information click here or call the Customer Contact Centre on 136 186.
Source: Agriculture Victoria.