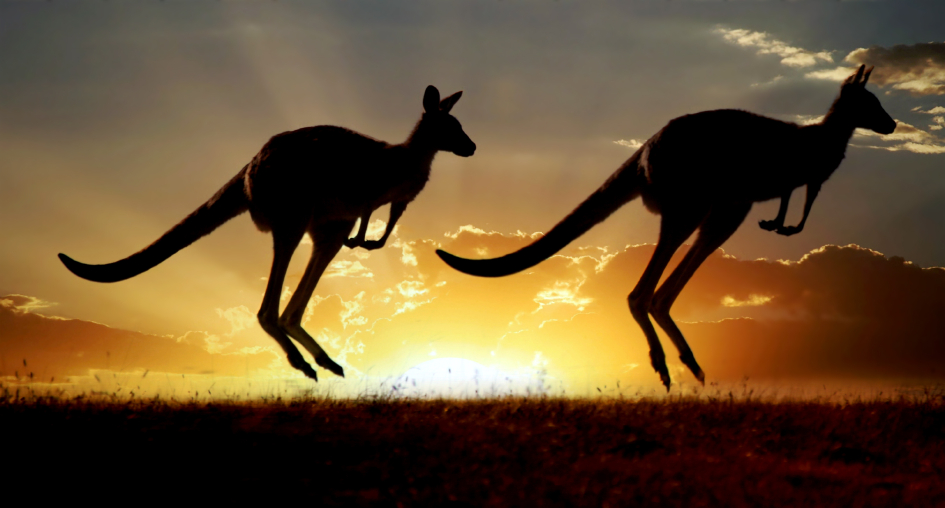 VICTORIA'S permanent kangaroo harvesting program was launched today, allowing landowners to give authorised harvesters permission to operate on their farms.
The Andrews Labor Government said accredited shooters will now be able to harvest kangaroos and have carcasses processed for pet food by licensed businesses.
The regional quota-based program will allow 14,090 kangaroos to be harvested in an initial quota period up to 31 December this year, in the following regions – Mallee, 485; Upper Wimmera, 945; Lower Wimmera, 4115; Central,  2810; Otway, 1865; North East, 2945, and; Gippsland, 925.
Kangaroo harvest numbers will be dictated by a quota which will be updated every 12 months in response to kangaroo population surveys and population modelling. Quotas will be renewed for 2020. Information about the 2020 quotas will be provided prior to the commencement of the new quota period.
Authorised and trained harvesters are required to act in accordance with the National Code of Practice for the Humane Shooting of Kangaroos and Wallabies for Commercial Purposes.
The new program is administered by the Department of Jobs, Precincts and Regions, and includes strict safe-guards to ensure harvesting is carried out at a sustainable level, that animal welfare standards are met, and that the livelihoods of local farmers are protected.
The Kangaroo Harvesting Program replaces the Kangaroo Pet Food Trial, which has run for the past five years and informed the design of the permanent program.
Program will improve kangaroo management – Vallance
Victorian Farmers Federation Livestock Group president Leonard Vallance said the program will improve kangaroo management, cut red tape for farmers, and bring Victoria in line with other states.
The Kangaroo Harvesting Program will feature a standardised form for landowners to provide written consent for the harvester to cull kangaroos on the landowner's property. Farmers are being encouraged to ask the harvester for evidence of their authorisation to harvest kangaroos and that they have appropriate insurance.
"It's positive to see that the program removes the administrative burden of kangaroo management on farmers.
"Farmers will no longer need to apply for a permit or prove kangaroo damage has occurred on their property to access the new kangaroo pet food program," Mr Vallance said.
"However, we are still concerned that kangaroo control in Victoria is being managed by two government departments, and whether departmental delays will hinder the efficiency of the process.
"We also want to ensure that the kangaroo pet food supply chain doesn't drown in red tape as this program is rolled out," he said.
"The kangaroo population in Victoria has exploded in recent years to well beyond natural levels.
"The abnormally large kangaroo population is having a serious impact on agricultural businesses, native habitats, regional road safety, and the welfare of the kangaroos themselves," Mr Vallance said.
Minister for Agriculture Jaclyn Symes said the new program balances the need to keep kangaroo populations at healthy levels and ensure farmers aren't being overrun by roos who can eat crops, damage property, and compete with stock for feed and water.
Minister for Energy, Environment and Climate Change Lily D'Ambrosio said the program will be overseen to ensure that Victoria's kangaroo population will be sustainably managed, while meeting animal welfare requirements.
The VFF said it will continue to provide feedback to Government agencies and contribute to the program review in late 2020 to ensure the program is effective for all stakeholders, and that sensible quotas are set to manage kangaroo welfare and support farmers to relieve any additional grazing pressures during the drier summer months.
The Authority to Control Wildlife system will continue to operate alongside the Kangaroo Harvesting Program as an alternative for landowners to control kangaroos on their own property – but these carcasses cannot be processed under the new system.
For more information on Victoria's Kangaroo Harvesting Program click here.