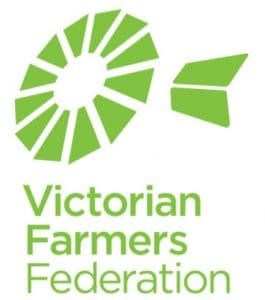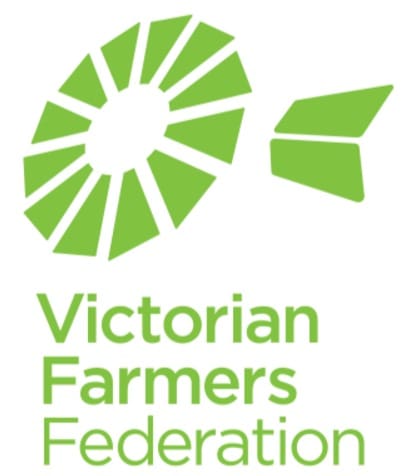 VICTORIA'S key farmer body is backing the position of the national industry body WoolProducers Australia in advocating a 1.5 percent wool levy in this year's WoolPoll.
With  WoolPoll voting opening today, the Victorian Farmers Federation is recommending levy payers select the 1.5pc option for the three years from 2019.
WoolPoll is a triennial vote undertaken by eligible wool growers to determine the amount of their wool cheque that goes towards research, development and marketing which is administered by Australian Wool Innovation. The five WoolPoll 2018 voting options are 0 percent, 1.5pc, 2pc, 2.5pc and 3pc.
VFF Livestock president Leonard Vallance said livestock members were of the view a wool levy of 1.5pc would provide sufficient funding for Australian Wool Innovation to continue investing in ongoing research and development, as well as new areas of need for the industry.
"This is about the prudent and productive investment of wool producers' money.
"We have come to the view that that a levy rate of 1.5pc is the best option, which will allow AWI to continue working to provide solutions to the industry, now and into the future," Mr Vallance said.
"We strongly encourage all voting wool levy-payers to select the 1.5pc option before voting closes on 2 November."
1.5pc levy will offer 'ample money' for AWI
WoolProducers president Mr Richard Halliday said according to the WoolPoll Voter Information Memorandum, 1.5pc offers projected annual income of between $85.8-$88 million per year for the next three years which is ample money for AWI to conduct their current business as well as invest in relevant new areas.
AWI are urging levy payers to vote 2pc, particularly in light of reduced supply and price concerns; however, WoolProducers is disputing the assertion that a 1.5pc levy is unviable.
"2pc will see an expenditure of $110M per year over the next three years, which coupled with the budgeted expenditure of $111.2M for this financial year, means that AWI is intending to spend nearly half a billion dollars in wool grower and tax payer money during the next four years," Mr Halliday said.
In the last three financial years AWI's expenditure has been between $70-$88 million per year.
"Even a $100M annual expenditure represents a 28pc increase over the $78 million average of the past three years.
"While $110m would represent a staggering increase of over 40pc on the average of the past three years – we feel this is too much money to spend and we cannot stand for wastage of growers' money."
Mr Halliday said  a 1.5pc levy represented a substantial increase in the amount AWI would have to spend, even under a scenario where production volumes incurred a significant shock.
It should enable the board of AWI to do most, if not all of the programs it is keen to do," he said.
"The reality is that AWI has never had so much money given the current healthy state of the reserves and the continued strong prices.
'Whilst the concerns of productions are valid, we believe that one of the best ways to contribute to increasing production is leave that extra half a percent in woolgrowers' pockets by voting 1.5pc," Mr Halliday said.
AWI calls on all eligible shareholders to vote
AWI board member and WoolPoll panel member Jock Laurie said the current levy was voted on by levy payers in 2015, resulting in wool growers contributing 2pc of their income to fund AWI activities which include enhancing the profitability, international competitiveness and sustainability of the Australian wool industry and increase demand and market access for Australian wool.
AWI activities have included:
– 4603 shearer and wool handler training days delivered in the past three years
– investment in the world's biggest 10-year sheep genetics research trial,
– continued wild dog control investment, with 171 community groups supported,
– the launch of the online wool exchange platform WoolQ,
– increased participation in the International Woolmark Prize with around 700 alumni designers worldwide,
– continued growth in the 'Wool4School' student fashion design competition and,
– the launch of a new global consumer awareness campaign – Live & Breathe.
"We understand growers in parts of the country are currently experiencing drought, which is why the board is focused on building resilience into their research, development and marketing investments."
Mr Laurie said AWI is calling on all eligible voters to have their say – regardless of whether they have one vote or 100 votes – and not to leave the future of their industry in the hands of others.
"AWI is committed to optimising the funds the government will contribute to the industry to ensure we can continue to build resilience and future proof our industry.
"AWI will continue to maintain its industry leadership position and act in the best interests of wool growers."
AWI said growers are also encouraged to speak with AWI staff at various industry and markets updates in coming weeks. Event details and more information on WoolPoll are on www.woolpoll.com.au
Sources: VFF, WPA.