SPECIALIST portioning and value-added red meat business Top Cut Foods has launched a pre-prepared premium burger range targeted at the food service sector, as the company notches-up 35 years of operations in Australia's domestic and export red meat markets.
Top Cut has recent 'beefed-up' its product portfolio with two new brands:
The Laneway Street Food Co – a range of premium beef and lamb burgers
Crestwick – 21-day aged premium quality Australian Lamb.
Established in 1981, Top Cut today is one of the country's largest producers of portioned and pre-prepared red meat products, aimed primarily at the food service sector. From world class facilities in Australia and overseas, the company produces a range of beef, lamb, veal, pork, poultry and smallgoods products, as well as ready-to-heat meal solutions from state-of-the-art cook/chill plants.
The business was established 35 years ago by partners Vince Vaina and Frank Mesiano, who sold to Simplot Australia in 2011. Melbourne-based Simplot Australia is a wholly owned subsidiary of the US-based J R Simplot Company, a privately-held food and agribusiness giant with annual global sales of A$7.5 billion. Simplot Australia was established in 1995 and has grown to become one of the biggest consumer food businesses in Australia, with leading brands including John West, Birds Eye, Edgell, Leggo's, I&J and Top Cut.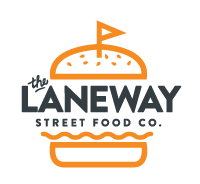 Top Cut's new Laneway Street Food Co brand is a collection of 100pc meat burgers in four varieties – Classic, Angus, Wagyu and Lamb, produced in a range of sizes to suit different food service applications. The items will be sold into both export and domestic markets.
The patties are produced out of the company's Gold Coast facility using a Vemag FM250 gourmet patty former. This equipment delivers precision portioning and natural shape, giving a 'home-made' appearance. The burgers are coarsely ground, with excellent texture and a natural bite more like a hand-made product.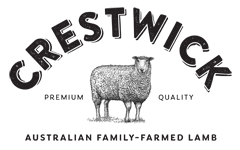 Crestwick lamb is the company's new premium lamb range sourced from family-owned farms in southern Australia, using mainly Dorset genetics and meeting a strict carcase size criteria, to deliver uniform portion sizes and minimise waste in the kitchen. The product is aged for a minimum of 21 days allowing the flavour, texture and tenderness of the meat to develop.
Also marking its 35th anniversary, Top Cut has refreshed its full suite of existing brands to ensure it is keeping up with the evolving foodservice market.
The company's flagship Tender Plus brand, plus Gippsland Fresh, Northern Rivers Meat Co, High Country Pork, Caterfare and Kurts Smallgoods have been an integral part of the business' success for many years.
In a statement, Top Cut's national marketing manager, Amie Wood, said the re-launch and additions to the Top Cut portfolio was a step in the right direction for another successful 35 years.
"Our brands give us a strong point of difference in the market, and help us deliver greater quality and consistency to our customers," she said.
"Through strong relationships with our supply partners we have been able to establish a premium suite of brands with clearly-defined sourcing and product specifications. It's an important part of the service we deliver," she said.
The launch of the new Laneway Street Food Co and Crestwick Lamb brands allowed the company to provide its foodservice customers with a full suite of products that meet the current and continually evolving tastes of Australian and international consumers, she said.
Top Cut's flagship Tender Plus brand has established a strong presence in domestic and international markets including Japan, China (where Top Cut maintains a large distribution and processing facility) and North America.
Tender Plus covers a broad selection of grass and grainfed beef cuts that can be tailored to specific customer requirements. One of the product's features is a unique star-based grading system, which takes grading a step beyond the conventional AusMeat criteria by taking into account a number of additional key attributes that the company says contribute to the eating quality of its product.
"We're proud of the simplicity our Tender Plus Star Grading system delivers, by removing the complexity for our customers and making it easier to make the best product selections to meet individual needs," the company website says.
Top Cut's new and re-branded existing brands feature on the company's new website, click here to access.