AMERICAN sheep ranchers have started action to limit lamb imports into the United States, just as Australian producers have been hit by lower domestic lamb and mutton prices.
The United States is Australia's largest sheep meat market by value, while China is the nation's largest market by volume. In 2022, China imported 109,397 tonnes or 26 percent of total exports, and the US imported 92,566 tonnes, or 22pc of total exports.
On 3 August, Protect American Lamb, a project under the auspices of the R-CALF USA Sheep Committee, with members from nearly 15 states, petitioned United States Trade Ambassador Katherine Tai for relief from lamb and mutton imports that the group says has decimated the United States commercial sheep industry.
Large parts of America are under drought conditions, but R-CALF USA chief executive officer Bill Bullard told Victorian Country Hour that lamb imports are leveraging down domestic prices and eliminating economic opportunities for domestic producers.
Mr Bullard said under the Trade Act of 1974 there is a provision that allows for relief when the volume of imports are a substantial cause of serious injury to an industry. He said 74 percent of lamb and mutton consumed in the US was imported, and domestic production has declined 60pc.
According to the American Sheep Industry August newsletter, USDA data for May this year showed imports totaled 17 million pounds, 29pc below May 2022. For the year, lamb imports are down 19pc, and imports in April and May were below the 2017-2021 five-year average. The newsletter said domestic production is down half a percent, meaning imports are making up a smaller share of total lamb supplies.
Mr Bullard said the US farmers are asking the US Government to review the facts and data.
"And to conclude that the US sheep industry has been inundated by lower priced imports that are forcing producers out of business and threatening the viability of our domestic sheep industry."
However, Mr Bullard said the US sheep industry had been decimated so much that if it was able to achieve tariffs or quotas on lamb imports, it would not be able to meet domestic demand.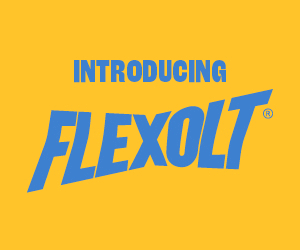 "So we are asking for a phase-in over a 10-year period that will allow our domestic industry to recapture at least 50 percent of our domestic marketplace.
"Right now we are at 26pc and we want to double our domestic production in order to meet demand for lamb here in the US," he said.
"We believe that we need to achieve a balance, we do not object to Australian or New Zealand exports of lamb and mutton, but when those exports are destroying our domestic industry we must take action.
"We need to preserve what is left of our domestic sheep industry and the only way to do that is to get some relief from these imports as quickly as possible."
The 33-page US petition shows that imported lamb and mutton, primarily from Australia and New Zealand, have increased 2363pc in dollar value and 543pc in quantity since the early 90s.
The petition points out that lamb and mutton imports are not subject to the more stringent production standards required of US sheep producers citing points such as the widespread use of compound 1080 for predator control in foreign countries while the chemical has been all but banned in the United States.
According to the petition, American lamb consumption has increased significantly over the past decade but the tide of imports from foreign supply chains has captured all of that increase while domestic production continually declines.
The specific relief sought in the petition includes a request to Ambassador Tai for a Global Safeguard Investigation and a request that Congress establish a phased-in tariff rate quota (TRQ) system over 10 years. The group states that during the 10-year phase-in period, the TRQ would be used to encourage the growth in production of the US sheep industry to achieve a 50pc market share in the United States by year 10.
In the petition sixth 6th generation American sheep rancher Carson Jorgensen said American agriculture is at a pivotal crossroads.
We are outsourcing the production of our food to other countries.
"I don't know about you, but I cannot think of anything more dangerous than becoming dependent on another nation to feed Americans," he said.
"The sheep industry is simply the canary in the coal mine.
"If we do not act now, not only will we lose the American sheep industry, but we will have opened the door to the ultimate decimation of American agriculture by way of imported food."
Mr Bullard said that the U.S. sheep industry has been effectively outsourced due to unrestrained imports and only if the Administration and Congress act quickly to slow the import onslaught can the American sheep industry be saved.
"America's sheep industry is already past the breaking point and only with government intervention can we expect to reclaim for America a reliable and everlasting domestic source of protein-rich lamb, which makes this a matter of national food security."