AMERICAN sheep producers are investigating legal action against Australian and New Zealand lamb imports.
In a podcast update late last month to American Sheep Industry Association members, ASI executive director Peter Orwick said a recommendation on trade law violation is expected from the Washington DC-based law firm of Kelley Drye.
Mr Orwick said the recommendation should provide an estimation of the strength of the case based on injury to the US sheep industry, and margin; the percentage degree of dumping or subsidising of product. This would then indicate at what level tariffs should be applied if any action succeeds, he said.
Mr Orwick said any action would focus on Australia and New Zealand as the dominant lamb suppliers to the US market.
The ASI action follows an initiative by the R-CALF USA Sheep Committee, Protect American Lamb, that petitioned United States Trade Ambassador Katherine Tai for relief from lamb and mutton imports that the group claimed have decimated the United States commercial sheep industry.
Sheep Central has been told the petition is being reviewed by the Office of the United States Trade Representative, but no further information is available.
In the podcast, Mr Orwick said ASI had negotiated a bid of US$1.3 million to pursue the trade cases with Australia and New Zealand.
"The ASI officers are in full agreement the financial commitment of that magnitude needs to involve the full ASI board of directors.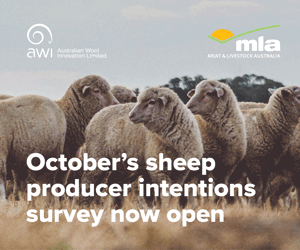 "ASI has had a legal fund for over 20 years, we have over a 100 branch feedlot and company supporters of that fund – but with this commitment we would have to raise hundreds of thousands of dollars beyond what ASI has in the fund," he said.
Mr Orwick said the ASI board will have to consider the staff and political support in addition to the lawyers and lobbyist for a nine month period to pursue one of the cases "through to the end."
"We have requests from eight of ASI's 44 state members associations and the National Lamb Feeders Association asking ASI to investigate lamb imports and encouraging it to use its legal fund to bring a further report to help with the investigation."
The ASI executive director said the legal firm hired by ASI has confidential financial surveys of American sheep producers, lamb feeders and lamb companies as part of the initial investigation. It has also hired an international analyst to do foreign market research and US market comparison of prices as well as production costs.
"We're about $55,000 into the legal fees already at this point."
Mr Orwick said the legal fees are similar to the fees paid in a similar investigation in 2020.
A DAFF spokesperson told Sheep Central last month that a similar request to limit lamb imports was made by US sheep industry representatives in 1999.
"In that case, the US imposed tariffs on imported lamb meat that Australia and New Zealand opposed through the WTO's Dispute Settlement processes.
"The WTO found the US had acted contrary to the international trade rules and subsequently repealed the safeguard action," the spokesperson said.
"Against that background, Australia will consider all options in responding to any developments on this matter."
Mr Orwick said he was "the only guy in the country " who has built a strategy to file a legal petition and see it through successfully to win trade restrictions on Australia and New Zealand lamb. But to be successful, in a trade case would mean hiring the best trade lawyers and top notch lobbyist, he said.
"We did it in 98 and 99 and we are pursuing that track again."
Mr Orwick has not replied to emailed questions requesting further information.