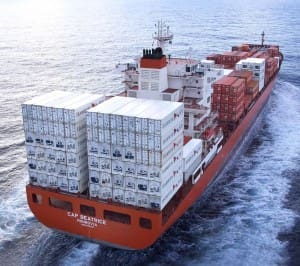 SHEEP and goat meat from the United States will be allowed into Japan for the first time in more than 14 years, the U.S. Secretary of Agriculture Sonny Perdue has announced.
Mr Perdue said the government of Japan has finalized technical requirements that will allow U.S. sheep and goat exports into the country for the first time in more than 14 years.
"This success is a direct result of USDA's dedication to helping America's farmers and ranchers keep and find new markets for their products.
"The United States has a reputation for high quality agricultural products and this Administration is committed to helping U.S. producers prosper and share these products with the world," ," secretary Perdue said.
This announcement yesterday came after extensive work by U.S. Department of Agriculture (USDA) technical staff with Japanese authorities to establish new terms for market access that are science-based and consistent with international public and animal health standards. These terms will allow U.S. exports of sheep and goat meat to resume, the USDA said.
The USDA said Japan last year imported $169 million in sheep and goat meat, primarily from Australia and New Zealand.
Meat and Livestock Australia said Japan has been a stable and consistent buyer of Australian sheep meat and is the nation's largest chilled lamb customer within Asia. Its affluent and highly urbanised population is expected to continue demanding imports of high quality proteins. MLA said there are opportunities to expand the presence of Australian sheep meat in Japan beyond the popular Genghis Khan sliced lamb shoulder cooked on a table-top grill.
In the 12 months to October 2017, Australia exported 12,820 tonnes of sheep meat to Japan valued at more than $119 million. This comprised chilled lamb (44 percent), frozen lamb (21pc) and frozen mutton (34pc).
In 2017, Australia exported 465 tonnes of goat meat to Japan and up to June this year, shipments totalling 228 tonnes have been made.
For more details on Japan's export requirements click here.
For more details on Australia's sheep meat exports into Japan click here.
Sources: MLA, USDA.