Australian Mitch Highett and New Zealander Harriet Bremner, both 33, received their award last week at this year's Impact Summit Zanda McDonald (formerly PPP) conference in Brisbane.
The award recognises and support exceptional young professionals in the primary industry sector in Australasia.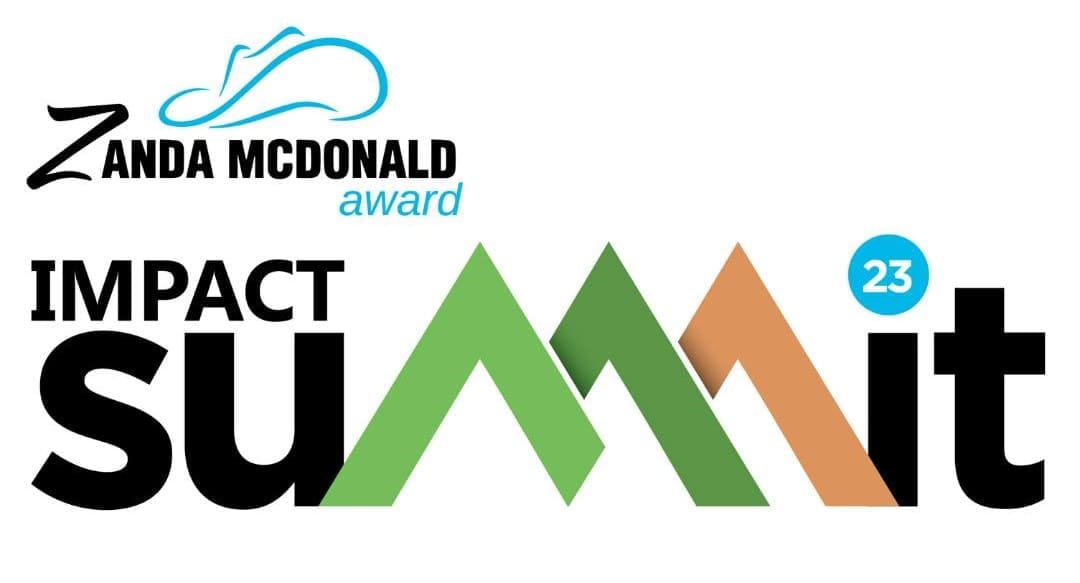 Harriet Bremner is a New Zealand farmer at Jericho Station, Southland, a children's book author, and the founder and director of Gurt and Pops. She is also a health, safety and well-being advocate for agriculture, and received the 2021 Rural Women NZ Rural Champion Award.
Mitch Highett lives in Orange NSW, and is the founder and managing Director of Bullseye Ag. His farm management company works alongside farmers across NSW and QLD with an area totalling over 200,000ha. He also has a cattle enterprise consisting of 250 breeders, and assists farmers through the Rural Assistance Authority and as chair of the NSW Young Farmers.
Zanda McDonald Award chairman Richard Rains, said Harriet and Mitch were deserving winners.
"As judges we were impressed with the impacts they're making in their respective careers," Mr Rains said. "While they're carving out quite different paths, they possess many of the same qualities, including a strong sense of leadership, determination and spirit. This award will help put some wind under their wings, and help them go even further, through the unique benefits that this award provides. We're excited to see what the future holds for them both, and helping them on their journeys," he said.
Mitch and Harriet were earlier named as 2023 Zanda McDonald award finalists alongside Jacques Reinhardt, 34, Business Consultant at Baker Ag Wairarapa NZ; Monica Schwass, 31, Future Farming Manager at The NZ Merino Company, Charles Vaughan, 29, Queensland Operations Coordinator/Group Veterinarian for Australian Cattle Enterprises and Director of Charles Vaughan Veterinary Services; and Sarah Groat, 34, Development Officer for government Agtech program "Farms of the Future", for the Department of Primary Industries. Each year the award selects one winner from each country.
The announcement took place at the Zanda McDonald Award celebration dinner in Brisbane last night, as part of the Awards' inaugural two-day Impact Summit. The Summit, which has evolved out of the former Platinum Primare Producers (PPP) movement, is an initiative bringing together industry leaders, previous award finalists and winners to connect, elevate thought, and inspire positive changes, both personally and professionally.
Mitch and Harriet each pick up an impressive prize package that includes a tailored mentoring trip in both countries, $10,000 worth of education or training of their choice, media coaching, and more. The pair will travel by a private Pilatus jet to parts of their mentoring trips, enabling them to reach diverse and remote agricultural enterprises.
Click the video link below to learn more about the annual award