AUSTRALIA'S latest crop of aspiring Merino sheep judges vying for the title of the nation's best has been announced by Agricultural Shows Australia.
The promising young judges are an interesting mix of experienced sheep and wool handlers and newcomers.
They will compete in the national finals of the prestigious annual competition next month at the Launceston Royal Show in Tasmania.
The young Merino judge representing South Australia, Cody Jones, will be competing in an unprecedented four events; meat sheep breeds, Merino fleece, Merino sheep and poultry.
The Merino sheep competition brings together the best young judges and paraders aged from 15-25 years from each state.  Qualification is via success in competitive regional and state competitions.
Cody's skills span sheep and poultry
Cody, 19, from Leighton in South Australia is the first person to compete at the national level in four competitions. The Quality Wool broker said he is looking forward to ticking off a personal bucket list goal.
"It's definitely been on the bucket list to, not only go to Launceston, but to compete at the nationals.
"The goal is to try and do my best to represent South Australia to the best of my abilities in all four events," Cody said.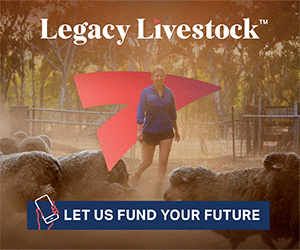 Cody said his fleece judging is helped by his role as wool broker, his Merino and meat sheep judging skills are aided by his membership of the stud stock team at Quality Wool and he inherited his involvement in raising and showing poultry – mainly waterfowl — from his parents, preceding his sheep show experience.
His parents run a shearing contracting business on Kangaroo Island and he grew up in wool sheds. His father Brett is as classer/shearer/presser, and his mother Laura is a student support officer and the contracting business' bookkeeper.
Cody encouraged any young people to broaden their livestock and judging event experience to increase their employability.
"There are so many positive correlations between different events; there are so many things you can take from one event to another."
Tamara goes from Suffolks to Merinos
Tamara Keens, 18, from Wembley in Western Australia will be competition judging Merino sheep for only here third time when she fronts up at Launceston. She grew up in Perth where her father is a hospital orderly and her Scotland-raised mother is a book keeper and said perhaps her mother's experience on a dairy farm in Scotland fed her interest in livestock.
In Year 10, Tamara decided to go into agriculture and moved to the Narrogin Agricultural College, where the only sheep are Suffolks.
"That is where I got my passion for sheep from and ended up at the Royal show last year in the Merino judging."
She is now working in merchandise in Nutrien Ag's Bunbury office, but with experience would like to move into livestock.
"My first time judging a Merino was actually in the qualifying competition, my second time was at the (Perth) Royal show, and my third time will be at nationals."
Stud work has helped Zoe's judging skills
Zoe Wilson, 20, from Ouyen will be representing Victoria in the Merino sheep young judges competition. She has increased her Merino judging experience helping out at the Ouyen-based Tamaleuca Merino Stud of Kevin Crook, her mother Danni's partner. Zoe's mother is a wool classer and also ran a Dorper stud.
Zoe said she was also lucky enough to be invited to be an associate Merino judge at the Australian Sheep and Wool Show this year.
"So that was definitely good practice and it was good to talk to all the judges and pick their brains."
Zoe is also a professional wool classer and represented Victoria in the AWEX National Graduate Wool Classer Competition at the Sydney Royal Easter Show third year. She is studying a Bachelor of Agriculture at the University of Melbourne's Dookie Campus and hasn't settled on a final career path.
"I'm getting a feel for everything at the moment and something will drop out at me eventually, but definitely in the genetics side of things and I think sheep are definitely my interest at the moment."
James followed his fiancée into Merino judging
James Hillier, 31, from St George will represent Queensland in the Merino sheep young judges competition. He got into judging about two years ago through his fiancée's family who own a Merino stud.
"I love it," he said.
"Winning the Queensland title at Cunnamulla, her family's hometown, was a real highlight for me.
"I'm excited to represent Queensland next month and see if I can get over my fear of public speaking," James said.
Tasmania's representative is 'sheep crazy'
Sym Hood, 20, from Longford will be representing Tasmania in the Merino sheep young judges competition.
"My parents got me two sheep when I was seven and I've been sheep crazy ever since," he said.
"I've always had pointers from my father and also everywhere I've worked, and I guess it's one of those things if you're passionate about something you always seem to get good at it.
"I'm looking forward to bringing home the win for Tasmania," Sym said.
Lindsay has refined his public speaking skills
Lindsay Brown, 22, from Armidale will be representing New South Wales in the judging competition.
"I've been involved in junior judging since high school and building towards winning at Sydney for a few years so that was amazing, but the biggest thing I've gained is public speaking skills and the confidence to help me refine where I want to go in the sheep and wool space.
"Being given the opportunity to compete at this elite level in another state is an honour," he said.
"The result will take care of itself but I'm just grateful to be a part of it and learn so much along the way."
Giving their reasons is the main goal
The ASA said the main goal of the Merino sheep young judges competition is for competitors to explain why they have placed the animals in the order chosen by comparing the animals in pairs.
ASA chairman Dr. Rob Wilson said the competition is designed to recognise the best new talent in livestock judging nationwide.
"It's an extremely prestigious event and positions at the nationals are keenly contested.
"These young people are the future of agricultural show competitions which are crucial to the continual improvement of Australia's food and fibre," he said.
"The national competition is a coveted opportunity to grow personally and professionally by practising skills against the cream of the crop."
The Merino Sheep Young Judges competition is sponsored by Australian Wool Innovation. The winner of each competition will also take home a pair of boots from Blundstone Australia.
The National Merino Sheep Young Judges Championship will be held at 11am on Thursday, October 12.