THIS week's property review profiles a range of well-developed and historic listings across the country.
 Good enquiry for QLD's versatile Inverclyde
 $15m+ for well-known southern NSW grazing holding
 Historic Snowy Mountains station lists
 Well-developed mixed farm in Central NSW
 Northern NSW carbon and grazing opportunity
 Picturesque lake on NSW's Volo Station
Good enquiry for QLD's versatile Inverclyde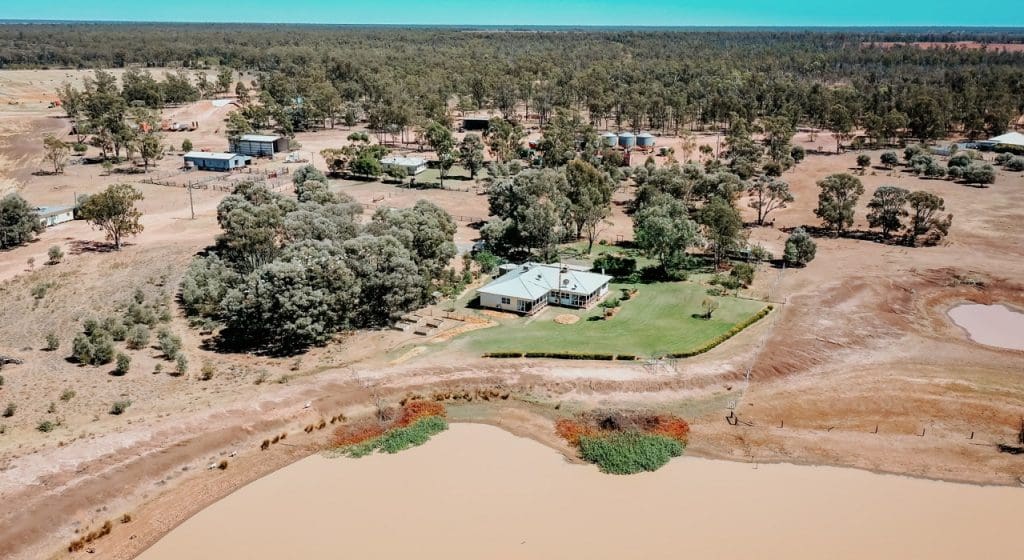 A versatile property in southern Queensland's Western Downs region is attracting good enquiry from producers across the state, northern New South Wales and western Queensland.
The 6668ha Inverclyde is located 36km south-east of Moonie and 87km west of Millmerran, with good access to livestock markets and grain silos.
It is being sold by Brian and Keeleigh Allport, Grassland Goats, who are expanding their processing operations.
Eastern Rural agent Andrew Kirtley described Inverclyde as being one of the largest holdings in the Moonie district.
"It is suited to breeding, backgrounding or finishing cattle, sheep and goats, but is also ideal cropping country."
Inverclyde is fully exclusion fenced and can run 1000 breeders or 25,000 goats and 150 cows. There is 627ha in cultivation that could be greatly increased with further pasture development.
About 5908ha of open and recently pulled country is growing improved pastures and native grasses, with 3035ha carrying a good body of dry feed.
Currently, there is 663ha of cultivation with 627ha being planted to wheat and barley, and 36ha for hay production. A further 4046ha that can be cropped.
Inverclyde is situated in a 625mm annual average rainfall region. Water is supplied by a 550ML overland flow dam, 12 dams and two bores.
Improvements include three homes, numerous sheds, a four-stand shearing shed, three seed silos, five grain silos, steel cattle yards, goat yards, a 1000 tonne silage pit, a gravel quarry and an airstrip.
Inverclyde is being sold via expressions of interest closing on November 30.
$15m+ for well-known southern NSW grazing holding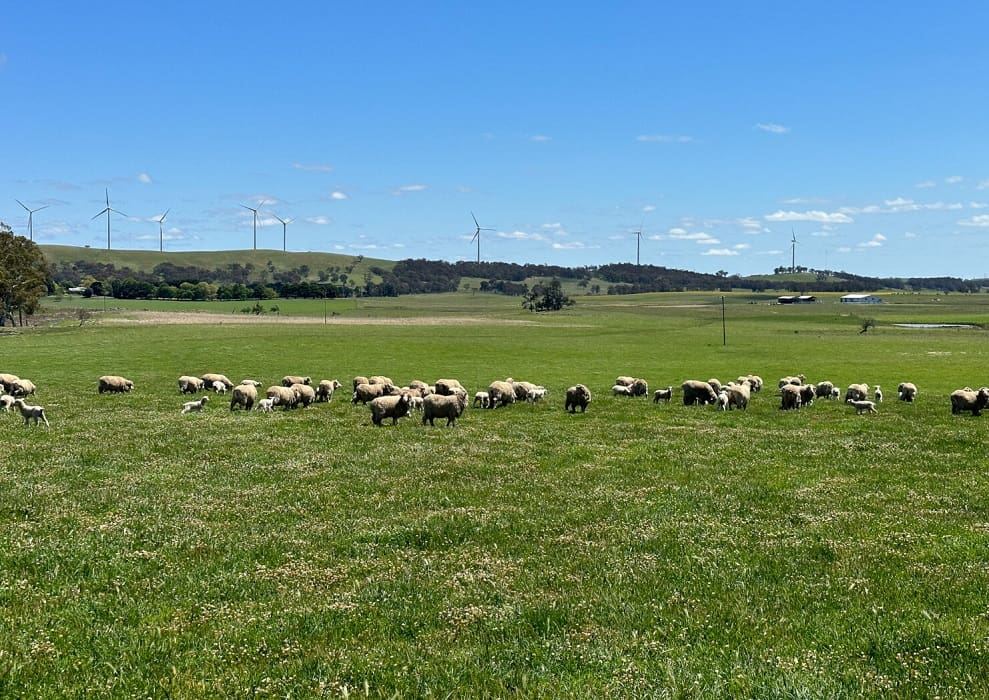 More than $15 million is anticipated for the home of the Walwa Merino Stud on New South Wales' Southern Tablelands.
The 1046ha Walwa Homestead is being offered for sale after 37 years by Alan McCormick who is moving to Goulburn.
The property is situated near Gurrundah, 28km north of Gunning. It boasts a string of prominent owners including sheep breeder Sir Walter Merriman and Ros Packer's parents Dr Stephen and Phyllis Weedon.
Walwa Homestead has a long history of producing wool, lamb and beef, with a carrying capacity of 8090 dry sheep equivalents or 7.7DSE/ha.
The current sheep enterprise encompasses a self-replacing Merino flock (1616 ewes), first cross ewe flock (500 ewes), Merino wethers (800 head) and mixed sex hoggets (562 head). The stud stock comprise 300 Merino ewes and 100 Merino rams.
The cattle side of the business runs more than 300 mixed head, including 200 females.
The mostly gently undulating country with rolling hills features red basalt and granite soils with areas of shale. Around 540ha are pasture improved with scope to increase this area by a further 125ha.
Forage cropping has recently been incorporated into the paddock rotations with 43ha of grazing canola and 34ha of oats.
The property is watered by 27 dams, a number of natural watercourses and springs.
Walwa Homestead joins a growing list of properties offered for sale with wind turbines. The property has 13 as part of the Gunning Wind Farm, offering a supplementary income from a renewable energy lease that expires in 2038.
Accommodation includes the historic six-bedroom Walwa homestead built in 1913 and two other homes.
New working improvements include a five-stand shearing shed and yards, steel cattle yards, numerous sheds and two 60-tonne silos.
Walwa Homestead is offered for sale by expressions of interest closing on November 30.
It is understood the Walwa Merino Stud will be dispersed following the sale of the property.
Walwa Homestead is being sold by LAWD in conjunction with Delta Agribusiness.
Historic Snowy Mountains station lists
The historic Boloco Station in New South Wales' Snowy Mountains has returned to the market for the second time in around 150 years.
Described as one of the largest mixed grazing and farming operations close to all major New South Wales snow resorts, the 1613ha are located near Dalgety, 17km south-east of Jindabyne.
It has been listed for sale by Trynie and Glyn Owen after eight years ownership.
Previously, Boloco Station was held by members of the Rose family for more than 140 years.
Kirschner Mackay Property & Livestock agent Nick Kirshner said the Owens have taken Boloco Station to the next level.
"They have improved soils, upgraded infrastructure, installed 6km of internal fencing and erected exclusion fencing around 75 percent of the boundary to increase carrying capacity."
Mr Kirshner has fielded enquiry from investors and local, Western Australian, South Australian and Queensland producers.
The station features creek flats, gently undulating rolling hills and some steeper terrain, and the eastern fall country offers some shelter for livestock during the colder times of year.
Traditionally, Boloco Station has run around 2800 ewes and followers, 500 replacement sheep, as well as 80 cows and calves. Today it is carrying 2100 ewes and lambs, 650 hoggets, 500 replacement sheep, as well as rams.
Soils range from granite to shale with some heavy alluvial soils along the creek flats growing 80ha of lucerne, 75ha of canola and oats, 80ha triticale, 45ha of oats and 16ha of wheat.
The property is watered by 42 dams and two creeks, including more than 7km of Beloka Creek frontage (a main tributary to the Snowy River), ensuring year-round water supply, as well as a 100,000 litre inground rainwater tank.
Infrastructure includes three homes (including a circa 1900s homestead, a circa 1870 settlers' cottage and shearers' quarters, a four-stand shearing shed, steel sheep yards, steel cattle yards, five sheds and four silos.
Boloco Station comes with an established farm stay and accommodation business and will be auctioned on December 5. It is expected to make north of $6 million.
Well-developed mixed farm in central NSW
A decision to rationalise a 20-year partnership has resulted in the listing of Avalon West on the Central Tablelands of New South Wales.
Johnston Rural Group has been appointed to sell the 1212ha well-developed mixed farm that is expected to make between $7.5m and $8.5m (land and fixed improvements).
Avalon West is located near Murga, between Eugowra and Cudal, and 70km from Forbes, Orange, Parkes and Cowra, in a 600mm average annual rainfall region.
It typically runs 300 cows and calves, a small number of breeding ewes, bulls and opportunistic trade stock (season dependent).
Around 323ha are arable and used for pasture improvement, lucerne production and/or fodder cropping.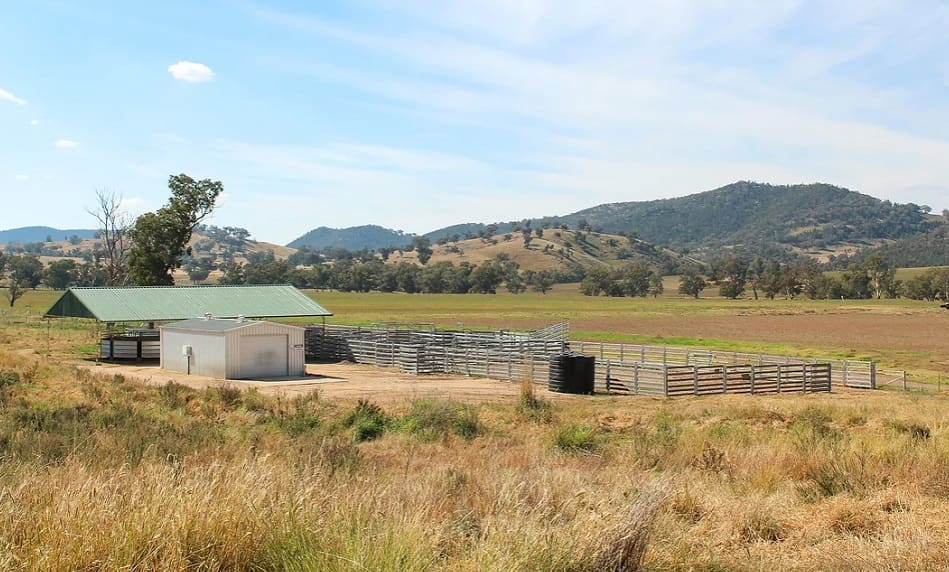 Over the past two decades, the vendors have bred and backgrounded young cattle before selling them to feedlots.
The property is also home to a registered Angus stud that has been in operation for more than 15 years.
Avalon West is watered by more than 4km of double frontage to the spring fed Reedy Creek, two equipped bores and 32 dams.
Agent Sam Johnston described it as a sizeable turnkey investment opportunity with excellent fencing (a significant amount has been replaced in the last five years) and user-friendly operating improvements.
Infrastructure includes two cottages, modern cattle yards, sheep yards, numerous sheds and two silos with a total 100 tonnes of grain storage.
Avalon West is being offered for sale by expressions of interest closing on December 11.
Northern NSW carbon and grazing opportunity
Around $7 million is anticipated for a grazing and carbon opportunity on the Northern Tablelands of New South Wales.
The 2843ha Hillview Aggregation is situated 5km north-east of Emmaville and 42km north-west of Glen Innes and comprises two neighbouring holdings – 1390ha Hillview and 1452ha Rossmoine.
Hillview Aggregation was purchased more than 12 months ago by South Australian producers Bill and Natalie Brown for its carbon generation potential.
The couple has carbon interests in Western Australia, New South Wales and Queensland and is selling due to other carbon opportunities that have recently presented in the market.
Hillview has a registered a Human Induced Regeneration (HIR) project generating Australian Carbon Credit units, providing an attractive income for the incoming purchaser.
LAWD agent Michael Corcoran said a diversity of buyers is attracted to the property's suitability for further carbon or biodiversity pursuits.
"There is interest from fund managers who have clients looking to get into the carbon space, environmental groups, corporate ag investment funds and producers."
Traditionally, the property has been run as a sheep breeding and wool growing enterprise with an estimated carrying capacity of 5454 stock units (40kg wethers).
Today, the Hillview Aggregation is harvesting rangeland goats and carbon credits, as well as running 20 cows and calves.
The country consists of mostly trap soils, with some alluvial river flats and rocky ridge line areas growing native pastures.
Around 60ha have been previously cultivated and there is potential to increase this area across the aggregation.
Water is sourced from 70 dams (some spring-fed) and semi-permanent water courses from the Beardy River and the Flaggy, Lottery, Ottary, Bark Hut, Hell Hole and Bullock Swamp Creeks.
Infrastructure includes a four-bedroom home, a three-stand shearing shed, goat, sheep and cattle yards and numerous sheds.
With three bitumen road frontages, Hillview Aggregation has subdivision potential.
Oxley Capital Partners managing director Ben Craw, acting as transaction advisor, together with LAWD's Michael Corcoran are handling the expressions of interest campaign closing on December 7.
Well-watered Tasmanian asset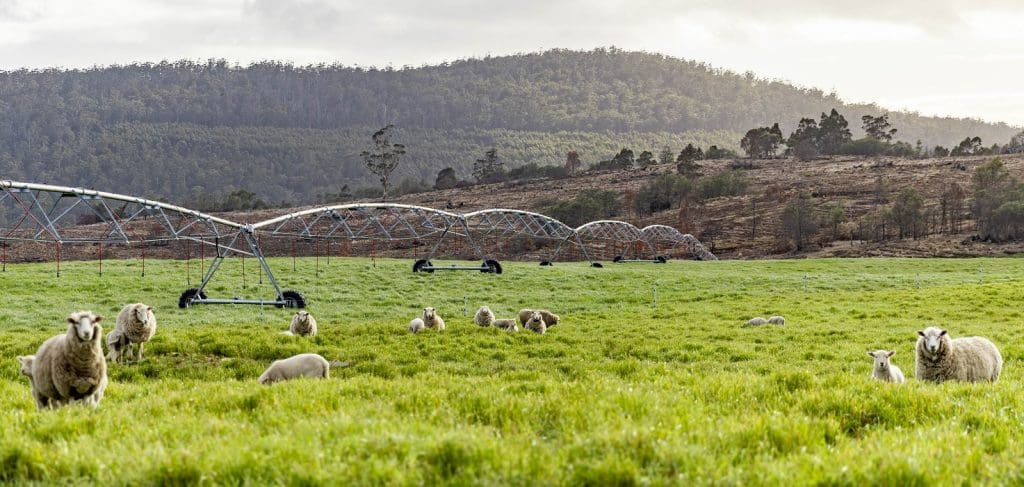 A Tasmanian irrigated and dryland enterprise with substantial water entitlements and carbon credits, suited to livestock, is being offered to the market by a local family group for around $25 million.
Eastern Tiers spans 2311ha near Stonehenge, an hour north of Hobart in the Southern Midlands.
The holding is situated in a 716mm annual rainfall region and offers a diverse revenue stream business including beef, sheep and dairy production, cropping and horticulture, as well as a carbon derived income.
Eastern Tiers has 357ha of irrigable land and 5620ML of water entitlements.
Over recent years, the vendor has undertaken an extensive development program including a new machinery and shearing shed complex, livestock yards, a cottage, 15km of exclusion fencing, roadways and 27km of internal fencing.
LAWD agents Danny Thomas and Elizabeth Doyle are anticipating significant interest.
"Tasmania remains undervalued compared to other parts of the country and with significant scope for further development and diversification, Eastern Tiers is likely to attract large local farming interests, institutional and international investors."
In addition, the property has a forestry carbon project estimated to be worth 150,000 Australian Carbon Credit Units (ACCUs).
The sale of Eastern Tiers is being handled by LAWD and Nutrien Harcourts, with expressions of interest closing on November 30.
Picturesque lake on NSW's Volo Station
North-western New South Wales grazing and farming country featuring a picturesque natural lake system is expected to make between $6.8 million and $7 million.
Wilcannia's 23,990ha Volo Station was purchased in 1992 by the Nitschke family who have decided to retire and relocate back to South Australia.
The property is currently running 5000 Dorper ewes and followers, 1000 goats and 360 breeding cows and calves.
When the season prevails, the family farms the lakebed country for cereal crops including sorghum, oats, hay and wheat.
There are around 3300ha of alluvial black self-mulching lakebed country fronting the Poopelloe Lake and the sale includes a 1877ha cultivation permit from the receding Darling River flooding system.
The balance of the country is red loam and soft under stone grazing growing an abundance of native shrubs and grasses, salines and a variety of edible fodder.
With around 10km of Poopelloe shoreline frontage, Volo is well watered and is supported by a dam and three bores in a 250mm annual average rainfall region.
Improvements include a three-bedroom home, a one-bedroom worker's cottage, a four-stand shearing shed, steel sheep yards, cattle yards and numerous sheds.
Volo Station will be auctioned on November 29.