SOUTH Otago wool handler Tia Potae will return to trans-Tasman test competition after an absence of 10 years after winning the New Zealand Merino Shears Open Woolhandling title in Alexandra on Saturday.
Potae, who has competed sparingly at times as she has pursued other interests in the wool industry over recent years, represented New Zealand in the annual home-and-away series in 2005-2006 and again in 2013-2014, each time as a result of winning the New Zealand Woolhandler of the Year title at the Otago Shears in Balclutha.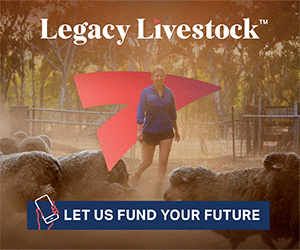 In 2021, she won the inaugural Primary Industries award at the 2021 New Zealand Women of Influence Awards, for work supporting shearers, wool handlers and their families through the COVID-19 outbreak.
In the Merino Shears final, at the opening competition on a Shearing Sports New Zealand calendar of 60 shows during the season that ends in April, Marton wool handler Logan Kamura was second and four-times Alexandra Open winner Joel Henare, from Gisborne, was third.
Potae was constantly on her game, and also won the Gina Nathan Trophy for the best quality points through the heats, quarter finals, semi-finals and final over the two days of the championships.
World championships representative Leon Samuels, of Southland, added to a string of varying national title wins by winning the open shearing final to retain his place in the trans-Tasman series, that kicks-off later this month with the first test at the Australian National Shearing and Woolhandling Championships in Jamestown, South Australia.
Second and third respectively in the six-man shearing final were fellow Southland shearers Brett Roberts and Nathan Stratford. The senior shearing final was won by Aiden Tarrant, from Taumarunui. The senior wool handling title was won by Krome Elers, of Mataura, and the jkunior wool handling final was won by Lucy Elers, also of Mataura.
A special feature was the performances of members of an Australian First Nations Indigenous team, brought to New Zealand by trainer and Australia-based New Zealander Samson Te Whata.
Three of the team were in the six-man senior shearing final, including Tyron Cochrane, who at the age of 18 last March won the Golden Shears Junior shearing championship on a similar trip to Masterton.
The open shearing heats also constituted the first round of the 2023-2024 PGG Wrightson Vetmed National Shearing Circuit, with the second round to be shorn at the Waimate Spring Shears shearing and wool handling championships, that will be held on Friday and Saturday this week.
The Merino championships attracted almost 130 competitors across the two shearing and three wool handling grades.
Results: Shearing:
Open final (12 sheep): Leon Samuels (Invercargill) 22m 59.97s 92.9985pts, 1; Brett Roberts (Mataura) 24m 22.9s, 95.8117pts, 2; Nathan Stratford (Invercargill) 24m 44.44s, 98.4053pts, 3; Stacey Te Huia (Alexandra) 22m 54.46s, 99.3063pts, 4; Duncan Leslie (Owaka) 26m 53s, 108.9pts, 5; Grant Smith (Rakaia) 27m 54.69s, 119.2345pts, 6.
Senior final (4 sheep): Aiden Tarrant (Taumarunui) 14m 26.84s, 67.092pts, 1; Marites Woods (Parkes, NSW) 13m 47.43s, 84.8715pts, 2; Tyron Cochrane (Goodooga, NSW) 12m 49.28sec, 85.464pts, 3; Dre Roberts (Mataura) 15m 39.53s, 85.4765pts, 4; Hamuera Cribb (Kennedy Bay) 14m 42.62s, 89.81pts, 5; Blake Overs (NSW) 13m 48.37s, 101.6685pts, 6.
Wool handling:
Open: Tia Potae (Harataunga, Kennedy Bay) 112.98pts, 1, Logan Kamura (Marton) 119.982pts, 2; Joel Henare (Gisborne) 129.994pts, 3; Candy Hiri (Gore) 136.986pts, 4; Cushla Abraham (Masterton) 5, Monica Potae (Kennedy Bay) 6.
Senior: Krome Elers (Mataura) 105.676pts, 1; Tre Ratana Scia Scia (Taihape) 118.756pts, 2; Shakira Matenga (-) 127.812pts, 3; Saskia Tuhakaraina (Gore) 132.538pts, 4.
Junior: Lucy Elers (Maraura) 99.85pts, 1; Makayla Neil (Taumarunui) 137.96pts, 2; Kate Karauria (-) 155.09pts, 3; Hemi Taurima (-) 169.88pts, 4.
Trans-Tasman shearing and wool handling: NZ Merino Shears 313.109pts beat Australia First Nations Indigenous 338.681pts.